Food Friday - Jane's hidden gems
17th August 2023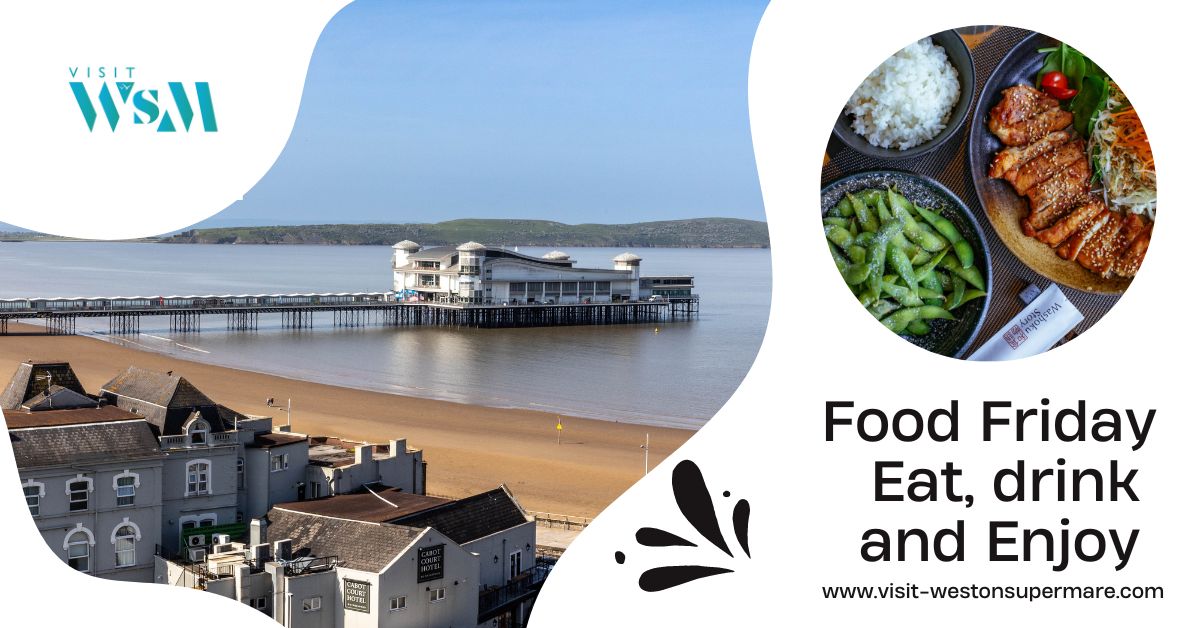 Hi, Jane here, Visitor & Information Services Manager for Visit Weston-super-Mare. I'm totally nuts about our town and try and keep everything I do local. Supporting independent businesses is really important to me so I want to share some of the wonderful hidden gems of Weston with you.
Cove Café, Anchor Head
I'm a keen walker and you'll often find me out and about taking in the sights of our lovely town, so when I get chance I love to visit The Cove Café at Anchor Head. It's the perfect pit stop to recharge and indulge in a cup of steaming hot tea accompanied by a slice of their home-made cake, before I tackle the various walks through our beautiful woods. The best bit is you get to eat, drink and look out to sea!
Clarence Park Cafe
I grew up playing in this park so it has so many special memories! I now live just around the corner so head towards Clarence Park Café every weekend as it's a haven for coffee dates with both human and furry friends. The hut is the perfect spot to unwind and enjoy a cup of delicious coffee while surrounded by the beauty of the park. The menu is pukka and their breakfasts are awesome. There really is something for everyone to enjoy. And for our four-legged companions, there's even a special doggy-sausage treat that my dogs ensure they don't leave without!
Can't Dance Coffee, The Sovereign
I'm lucky enough to work fairly central to Weston High Street and know – when I need a good coffee fix – Can't Dance Coffee always hits the spot! It's a place where you can work at one of the tables, or slump into one of the comfy sofas, relax and unwind. I now consider myself as one of their regulars. The team there are ace and the coffee is spot-on and please don't get me started on the cakes... As a non-milk drinker, it's great to find somewhere that caters for dietary requirements with a range of milks and there's vegan options on the menu too.
Food Den, West Street
The Food Den on West Street is my absolute favourite spot for a lunchtime treat. The team I work with have a 'Friday Lunch Club' and we usually end up here. It's a two-minute walk from my office so I find myself gravitating towards it a lot. Lesley, Paul and the team are fabulous and I always leave having had a lovely chat and catch-up. The salad boxes are out of this world – the flavours never disappoint, especially if you add a cheese scone into the mix. You can tell they are successful at what they do as you'll find half of Weston College visiting at lunchtime. But here's the best part - if I want something tasty for the weekend, I always make sure to stock up on some extra goodies. Winscombe Wines, a local supplier, offers a brilliant selection of wines and spirits so I often find myself leaving with a bottle of something delicious, ready to enjoy over the weekend. I also can't resist grabbing a large tin of Perello Olives, along with the local cheese selection. It adds the perfect touch to a weekend treat.
Sakura
When I'm wanting a special treat, i make my way to Sakura. The atmosphere is always buzzing, and the service is top-notch, making it the perfect place to come and relax and enjoy a lovely meal. We always try and sit at the Sushi bar so we can watch the chef create some magic. The Katsu Curry is out of this world and whilst I try and pick something different each time, I know I'm going to be in for a treat so end up ordering that time and time again!