"Seen Monster" in poetry
22nd November 2022
As we say farewell to the See Monster, we thought we'd let you see this poem by local poet, Peter Gibbs. It's always interesting to hear other people's take on things and this was the main aim of the Monster - to get people talking. Its last weekend as an attraction open to the public went out with a bang!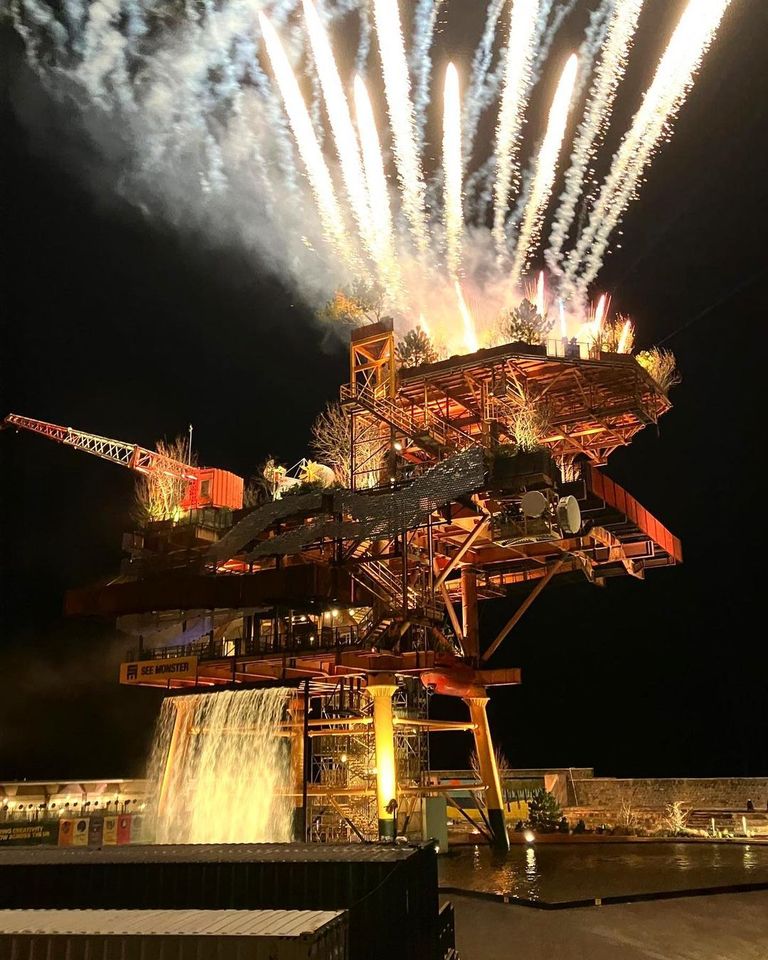 SEEN MONSTER, a poem by Peter Gibbs
A monster at the seaside
Tribute to British art
Or just a waste of public cash?
Why did they let it start?
Touted as new attraction
To summer crowds entice
Yet opened in September
And we've all paid the price
It wasn't like our Banksy
We loved his Dismaland
Let's hope for something next year
That has been better planned.
And yet there is another side
To this, I learnt today,
I queued to take a tour of it
You didn't have to pay
And so it was accessible
To all, both young and old,
The jobless and disabled
They loved it, so I'm told
Where bathing beauties once lined up
A sparkling waterfall
And then the climb up many steps
This artwork is so tall
At the top a bonus
A garden in the sky
And seafront's panorama
As far as meets the eye
I toured it on the last day
Before it comes apart
The trees and plants go off to parks
And that is just the start
The girders sent to Avonmouth
They're travelling by barge
And there to be recycled -
They're really, really large
And Weston's had the benefit
Of crowds in Autumn's chill
And those, like me, who've climbed it
Will share the memories still.

You can see more of Peter's poems at www.peterspoetry.co.uk