Meet the humble stars of Somerset's latest tourist attraction
16th February 2023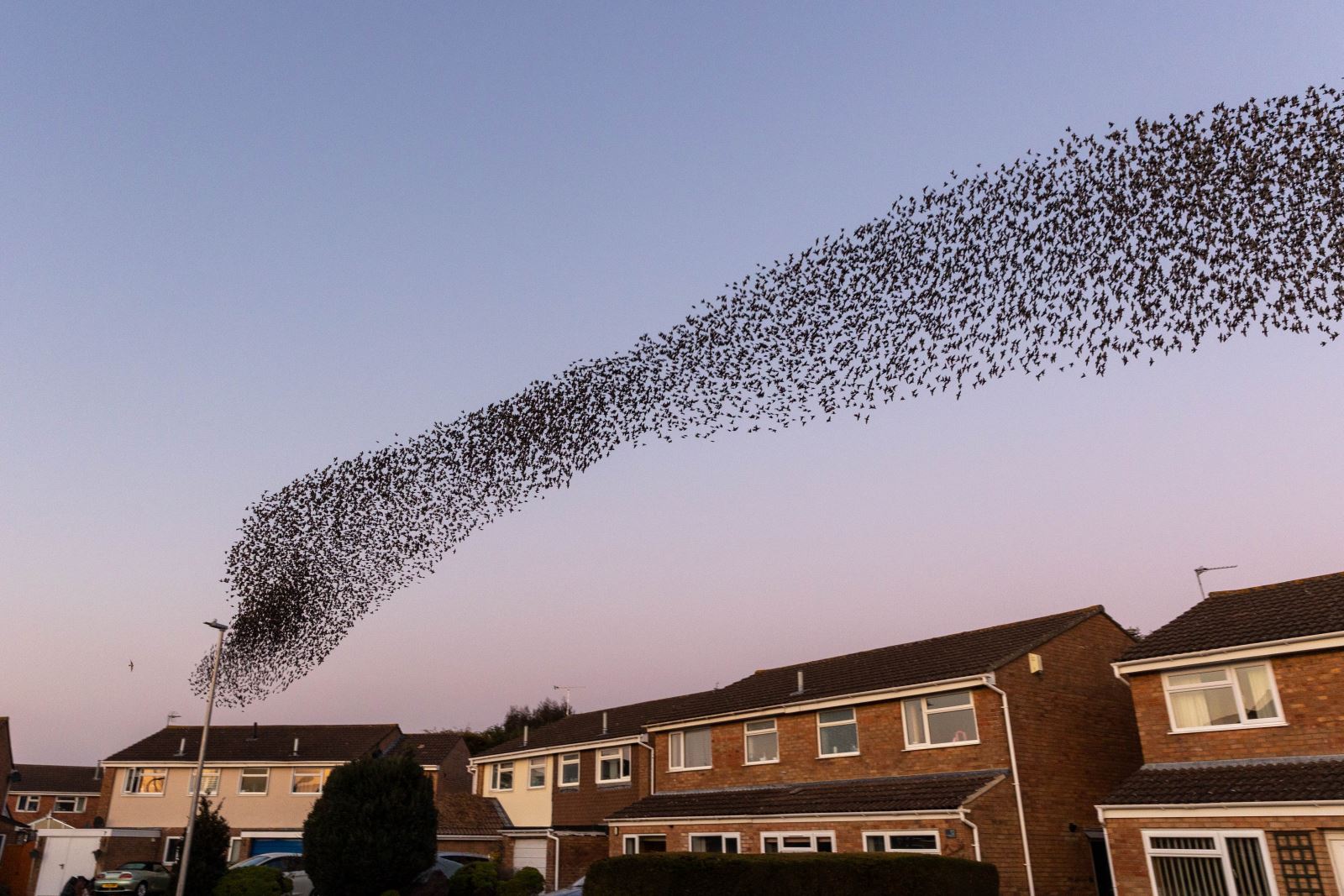 The stars of North Somerset's latest tourist attraction are none other than the humble starlings that you have been feeding on your bird table.
They have been gathering in their thousands each evening just up the road in Clevedon where they have been putting on a magical airborne display as they weave spectacular shapes across the sky.
This phenomenon is known as the starling murmurations and it is where huge flocks gather together before coming down to roost for the night. They bunch up in huge numbers to help protect themselves from predators. They also fly in tight convey to keep themselves warm. That is why the murmurations usually occur in the winter months from October to March. The peak is usually in December and January when our resident starlings are joined by those from Europe. The colder it is in Europe, the likelihood is that the numbers in the murmurations will swell.
It is not known why they have descended on Clevedon for the first time in 40 years or why they have chosen Clevedon town centre ahead of the more rural areas of the Brean Down Way or Uphill for example.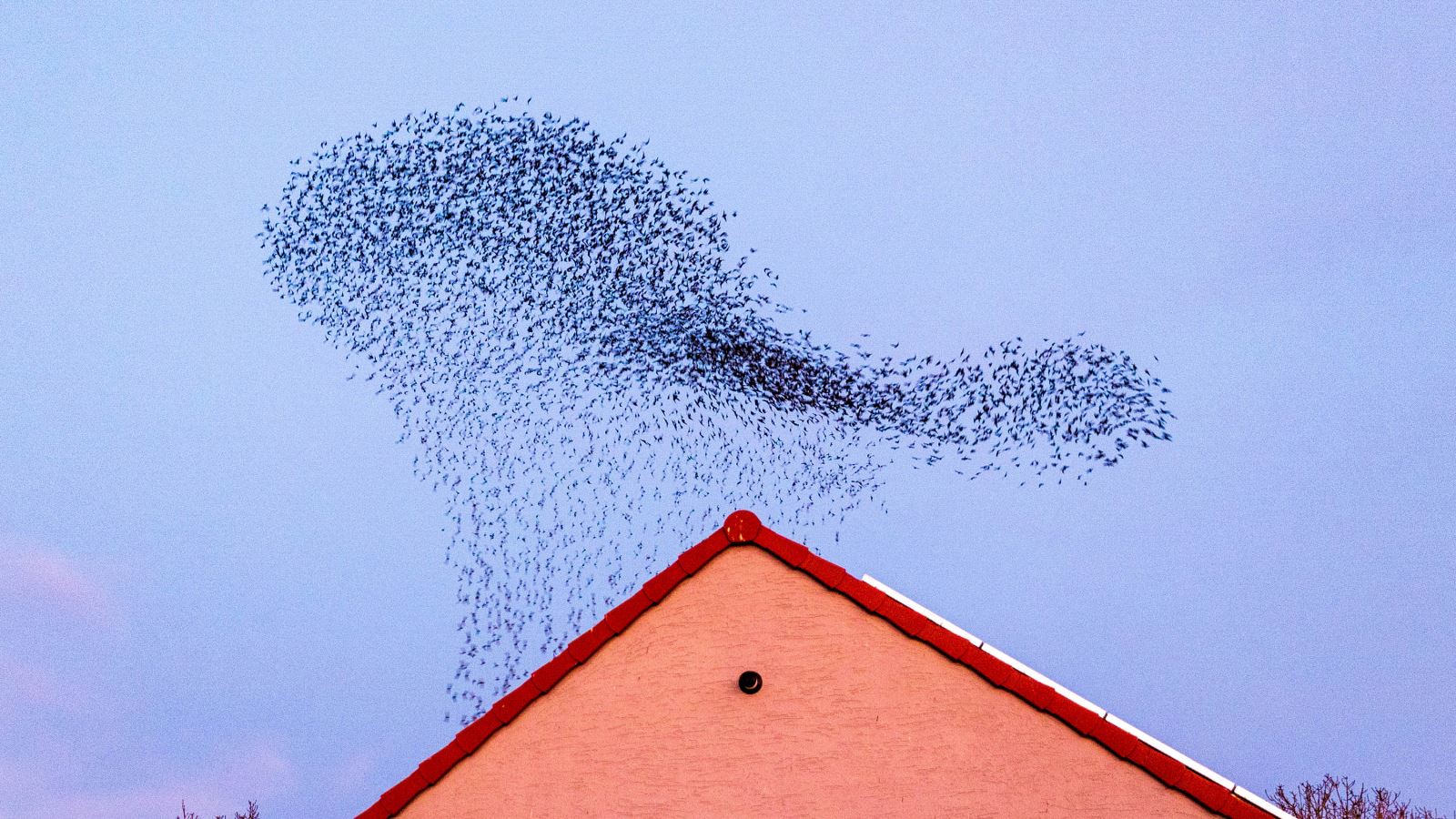 They have been roosting in the line of trees near the town's Tesco and crowds have been turning out to watch them from there and also from the neighbouring roads. The line of trees is sandwiched between the supermarket and resdential roads. Conifer trees are a favourite roosting place for starlings along with reed beds and piers - so we can keep our fingers crossed and hope that next year they may fly just a smidgeon further down the coast and perform over Weston's Grand Pier!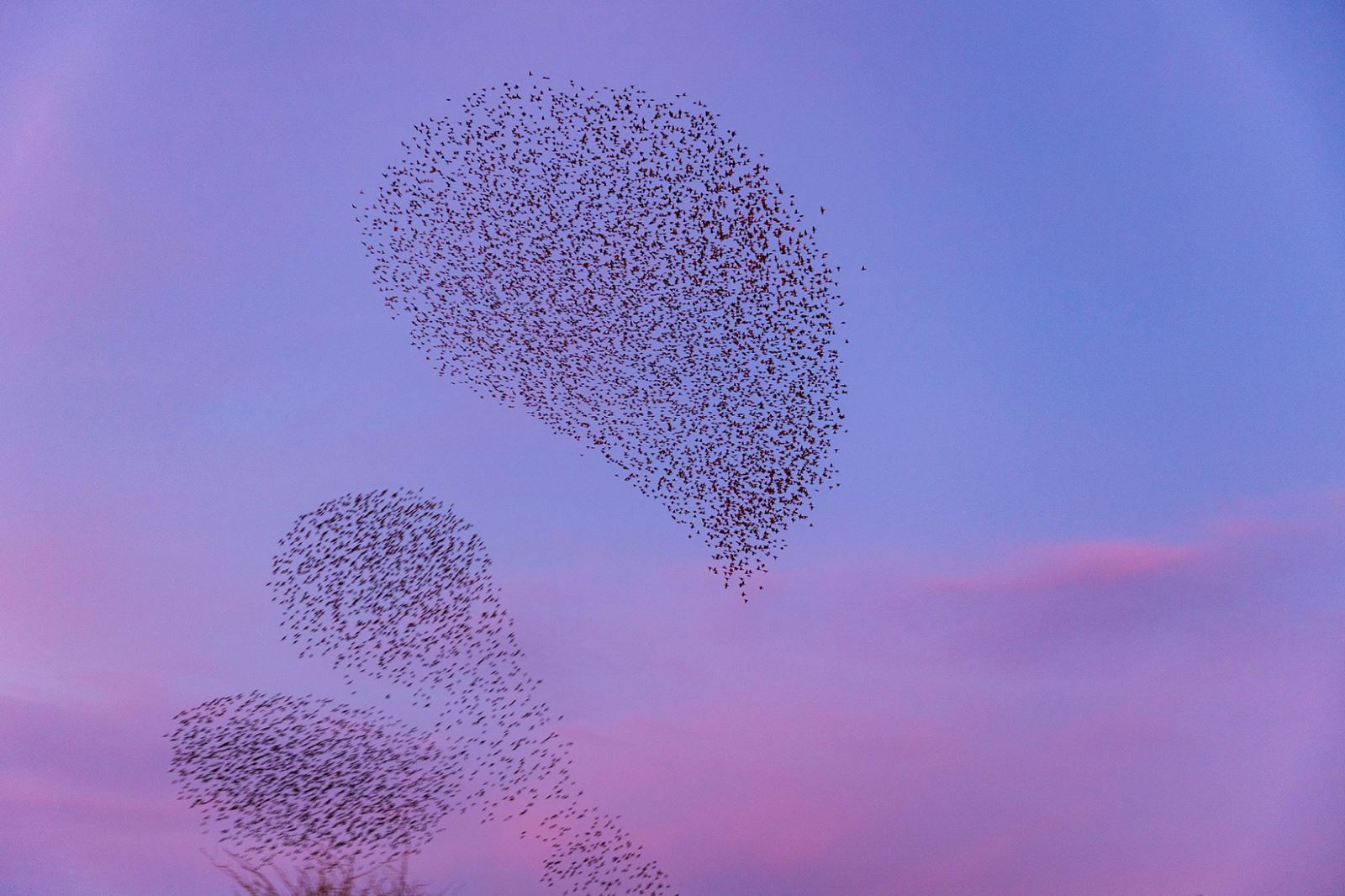 The birds usually perform together just before sunset. They are likely to do it earlier on dull and cloudy days. There is no guarantee however that they will perform just because you've chosen to come out to watch them. However, the Clevedon starlings have, so far, been active most evenings.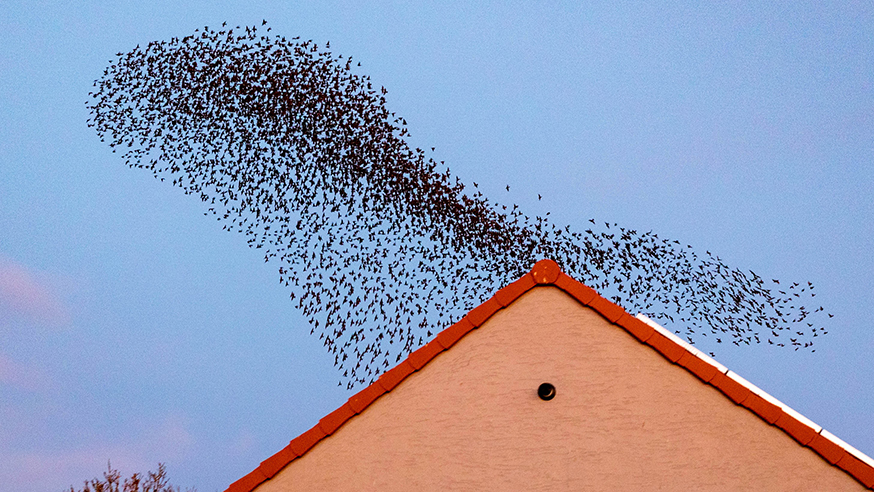 The patterns they create in the sky also varies so it is likely that you could go on one evening and see something different to the shapes and oscillations you might see the next night.
One thing that is for certain though is that you don't have to be a bird watcher to marvel at it - you should witness the number of people who stop in their tracks while wheeling their Tesco shopping trolley across the car park and suddenly gaze upwards and watch in awe at the display above them for ten minutes.