Food Friday - Tapping into Tapas
20th July 2023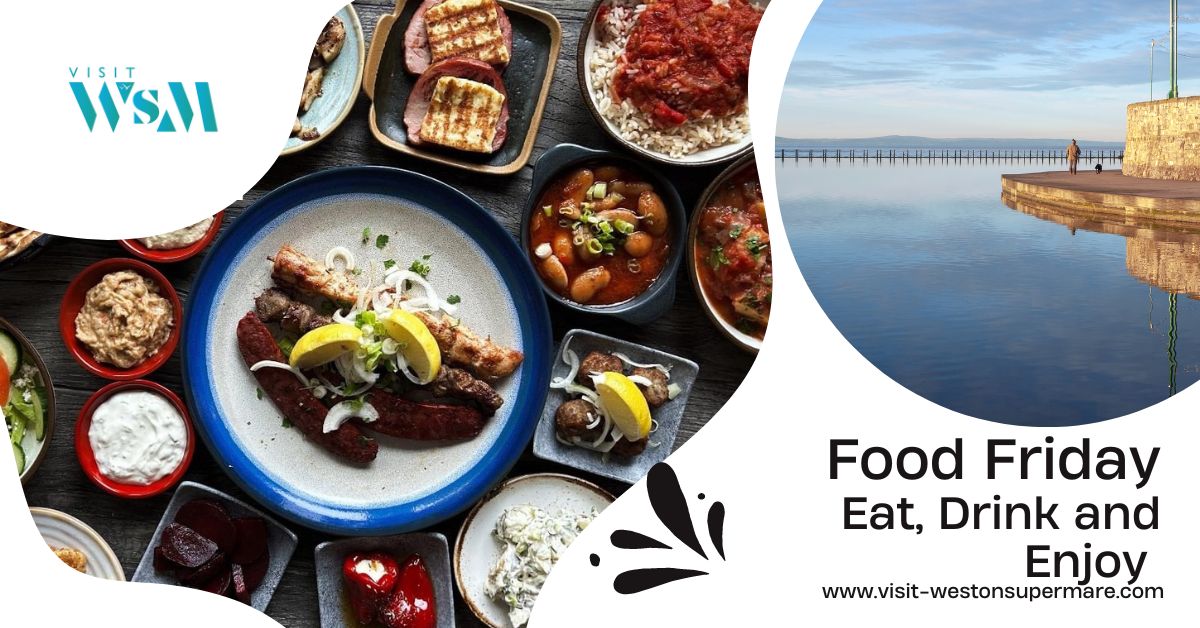 Tapas restaurants in Weston-super-Mare have gained in popularity over recent years. If you have been to Spain and sampled traditional Spanish tapas you'll know it is often served at the bar on small plates. Tapas in Weston usually offers an array of these small plates that guests can sample creating a memorable dining experience.
Tapas restaurants usually provide a chilled atmosphere that's the perfect setting for food sharing, making them an ideal choice for gatherings with friends and family. The flexibility of tapas menus allows for the inclusion of vegetarian, vegan, and gluten-free options, catering for a wider range of dietary preferences so it's a no-brainer when you are looking for something to please everyone!
Ginger Pig
Up first is the Ginger Pig in West Street. Known for its Tapas Thursday. You can fill your boots with a wide range of dishes ranging from balsamic soy roasted garlic mushrooms through to king prawns with a lemon and caper butter – there really is something for everyone. The Pig is located in the heart of Grove Village and is popular with locals and visitors. The team at the Ginger Pig are passionate about food and proud to serve fresh food from local suppliers and producers. Booking is highly recommended to avoid disappointment.
Olea
How about something a little bit different at Olea. Best known for their incredible cocktails, the team at Olea also serve up a tasty tapas menu every day (except Monday when they are closed). The stylish interior makes it the perfect venue for tapas with friends or for a date-night. If you fancy a bit of chilli squid, feta stuffed peppers or chicken teriyaki, Olea is the place to go. A three-dish platter comes for £13.50 or a five-dish platter for £20.95 with the added bonus that all platters are served with pitta bread.
Bistrot Pierre
Whilst not traditional tapas, the petits plats at Bistrot Pierre offers something a little French. You can enjoy sharing plates in their downstairs cocktail bar which is full of luxury and has a little bit of cruise-liner elegance. It is also the perfect spot to people-watch whilst enjoying tasty treats and scrummy cocktails. Favourites include Gruyere and ham croquettes with Dijon mustard mayo, Normandy camembert to share with plum and ginger chutney, baby cornichons and sourdough along with sticky Brindisa chorizo tossed in blossom honey! Add a St. Germain Spritz – St.Germain elderflower liqueur, Veuve Devienne sparkling wine topped off with soda and you'll be feeling very 'Oh là là'
Brunello Lounge
The Brunello Lounge on the seafront offers a tapas menu seven days a week. From traditional patatas bravas through to spicy beef, mature cheddar quesadilla with a spicy tomato dipping sauce their menu has something for all. We especially love the honey whipped feta with aleppo chilli and extra virgin olive oil, served with toasted pitta – it's a wonderful taste sensation! If you're looking to knock the Tuesday-blues (it's a thing!) on the head, why not head down for Tapas Tuesday – three dishes of tapas and a glass of house wine for £12.50!
Meze Mazi
And finally – a Greek spin on tapas! If you like Greek food and like tapas, you'll love this. A lovely restaurant tucked slightly away from the seafront on Oxford Street, it has great service and a blinding menu full of choice. From Dolmades, Saganaki (Kefalotyri cheese lightly fried in olive oil and served with a side salad), through to Soutzoukakia (spicy Greek meatballs) and Chicken Ouzo, you are spoilt for choice – and that's even before you are given the 'specials' menu to take a look at.