Your trusted companions will find just as warm a welcome to Weston-super-Mare as you will! Many of our accommodation owners will provide dog beds if you don't bring your own and the beach is a paradise for dogs to run in the fresh air all year round, with the central section being available prior to 9am and after 7pm from May - September. There are lots of dining outlets that welcome dogs too.
Here's a list of just some of the accommodation that you can book with your dog: The Beach Hotel, The Grand Atlantic, Highlea House, Kyrenia Apartments, The Lauriston Hotel, Sand Bay Retreat holiday bungalow.
The Visitor Information Centre has produced a list of popular dog walks:-
Weston Woods
Distance: 1.5 miles from entrance to hillfort. The main entrance is in Worlebury Hill Road where there is parking. Or walk along the seafront past Marine Lake, right into Upper Kewstoke Rd, right into Camp Rd, left into Camp Rd dead end, at the end of which climb steps into the hillside.
Sand Bay Beach
Distance: 3 miles. You can get to Sand Bay from the above walk or drive from central Weston to Kewstoke, or take #1 bus. The beach is dog friendly year round.
Clarence Park
Across Beach Road from the Promenade at the south end. Café. Half of the park is off-lead walking, the other half requires your dog to be on a leash.
Ashcombe Park
Distance: 1 mile inland. Dogs permitted throughout the park off lead.
Weston-super-Mare Beach
The area between Royal Sands (car park on the south area of the beach) and Uphill is dog friendly all year round and leads to the start of the Brean Down Way from Uphill Marina. Also the area between the Grand Pier and Marine Lake is available for dog walking year round.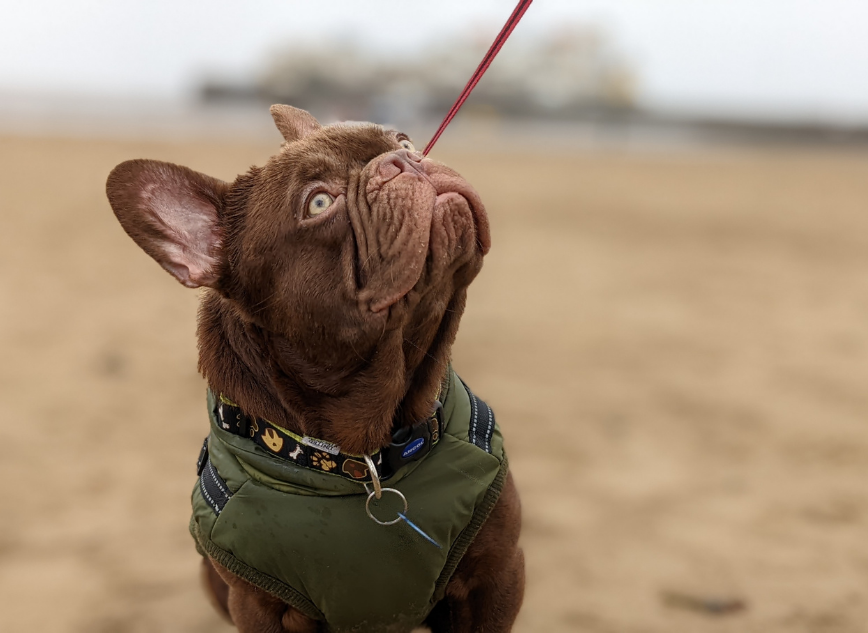 The following eateries and bars welcome well behaved dogs:-
Bistrot Pierre – Weston Seafront
Sass Restaurant - Opposite The Royal
Captain's Cabin Pub - Near Birnbeck Pier
Stones Café – Knightstone Island
Brunello Lounge – Weston Seafront
Victorian Café – Weston Seafront
Cafe Nero – High St
The Duke of Oxford – High St
Loves Café – West Street
The Criterion Pub - Upper Church Rd
The Blitz Tearooms—Waterloo St
Rowan Café – Old Town Quarry
Revo Kitchen & Golf - next to Tropicana
The Regency – Opposite Weston College
The Vaults wine bar - next to Royal Hotel
Tavern Inn the Town—near to Tesco
Fork n Ale - opposite the Odeon
Olea—opposite the fountains in town square
Black Cat Micro Pub, near Grove Park
The Ship Inn – Uphill and The Dolphin pub – Uphill
The Wharfside Café – Uphill in the Marina