Dom Joly: Banned from Weston but he keeps returning
15th November 2022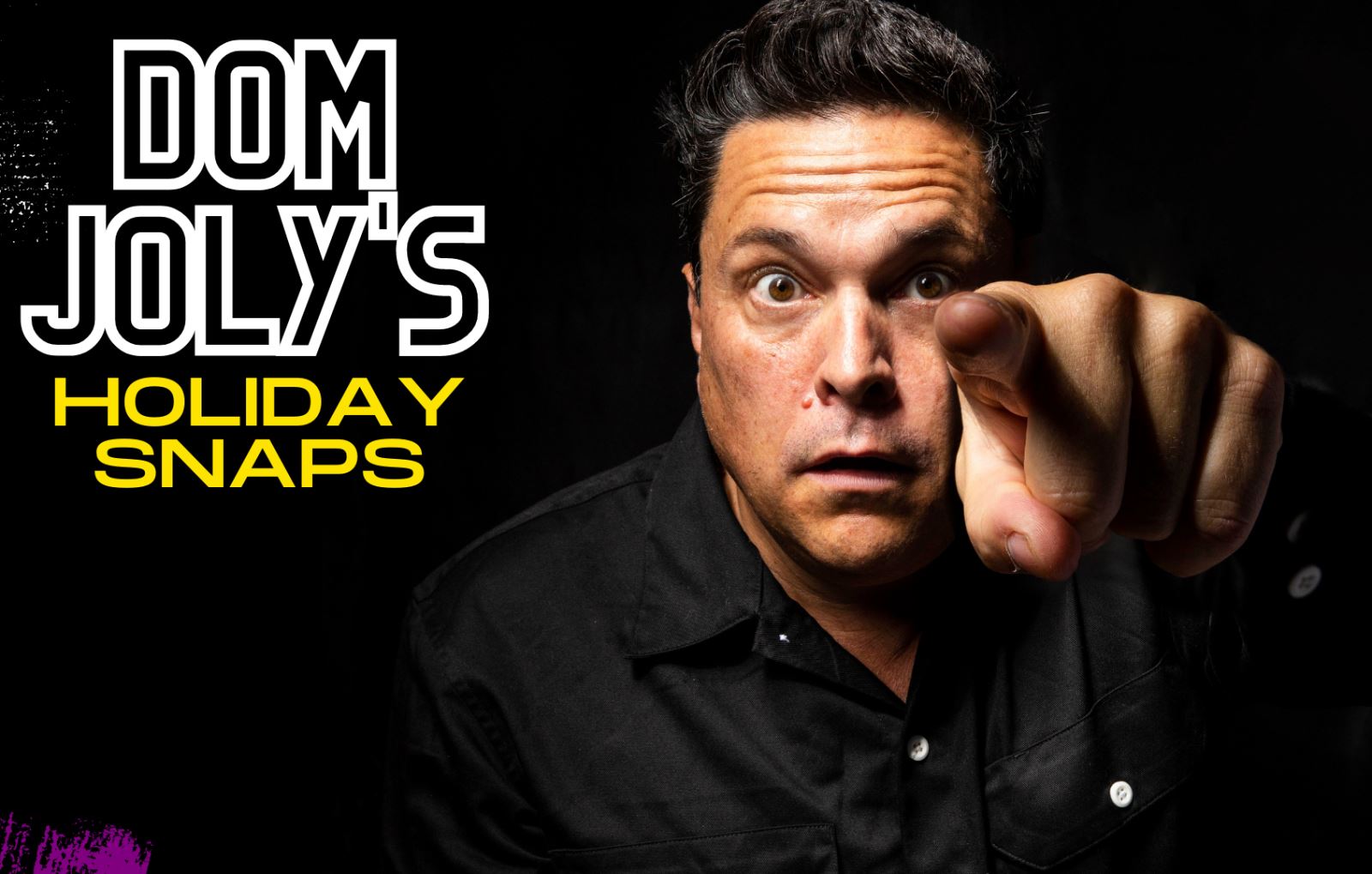 Dom Joly is banned from Weston-super-Mare – but he likes the place so much that he keeps sneaking back in.
The man who shot to fame through his hit Trigger Happy TV comedy series has been barred from the town since 2008 after making some unflattering comments about it in a national newspaper.
Then, in another bad memory, he nearly lost his dog in the mud when it ran off on the beach!
But those two episodes haven't put him off. He's such a fan that he has even cheated his ban by coming back to Weston to enjoy a day out at the seaside. And, he's back again this week, coming to the Blakehay Theatre on Friday, November 18 for the final stop of his Dom Joly's Holiday Snaps tour.
The writer, broadcaster and comedian said: "I think I'm still officially banned after I wrote about some of the odd people I encountered when I was filming in the town. The mayor burned an effigy of me and there was a slug race where all the slugs were named after me.
"I was quite chuffed to have a slug race named in my honour. I thought that was quite original."
He explained to Visit Weston how his ban came about. He said: "I was filming a video there and some of the people in the streets were really weird. I had a guy holding the sound boom and a guy came up out of the blue, grabbed it, started rubbing it and saying it was an electric squirrel, which is a bit odd. I then went round the corner and two guys came up and insisted we were filming the new Indiana Jones movie even though we only had a very small camera, clearly not for a major film. They wouldn't leave us alone. They were obsessed, thinking it was the Indiana Jones movie, so I came away from Weston thinking there were some quite strange people wandering the streets."
He wrote about the experience in his newspaper column. That riled some of the locals and the rest is history.
Here at Visit Weston, we asked Dom if a more fitting punishment might have been some sort of community service – maybe making him join our celebrated team of yellow-jacketed welcome hosts, which of course we brought back in 2022 – particularly as he is a self-confessed fan of the town.
He said: "I'd have enjoyed being one of your welcome hosts but you'd have had very few tourists left. I would have asked them to take a quick dip in the gloriously see-through Bristol Channel. I do wish the water could be bluer. Weston does have some of the muddiest water I think I've ever seen."
He also has vivid memories of the Weston mud when the tide is a long way out.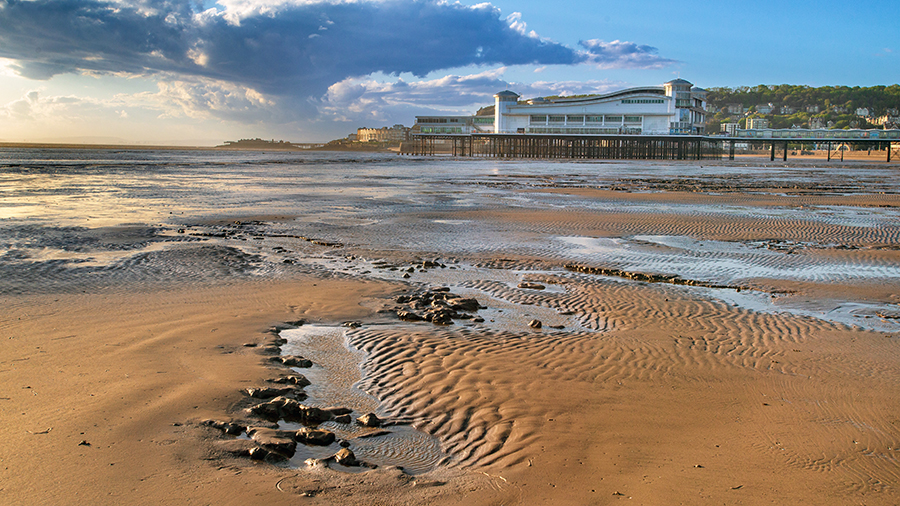 He said: "I took my dogs to Weston, Fitzgerald and Truman, and I didn't really read the thing very well because the dogs went bounding out when the tide was out and they just sank, very deep. It was an absolute nightmare. I had to carry them out and they were very muddy.
"I was really concerned because Fitzgerald went sprinting off and went in quite deep. It was quite difficult to get him. I was like a classic visiting idiot with no idea about the mud or quicksand."
But despite all that, he remains a fan of Weston which is the nearest beach to his Gloucestershire base.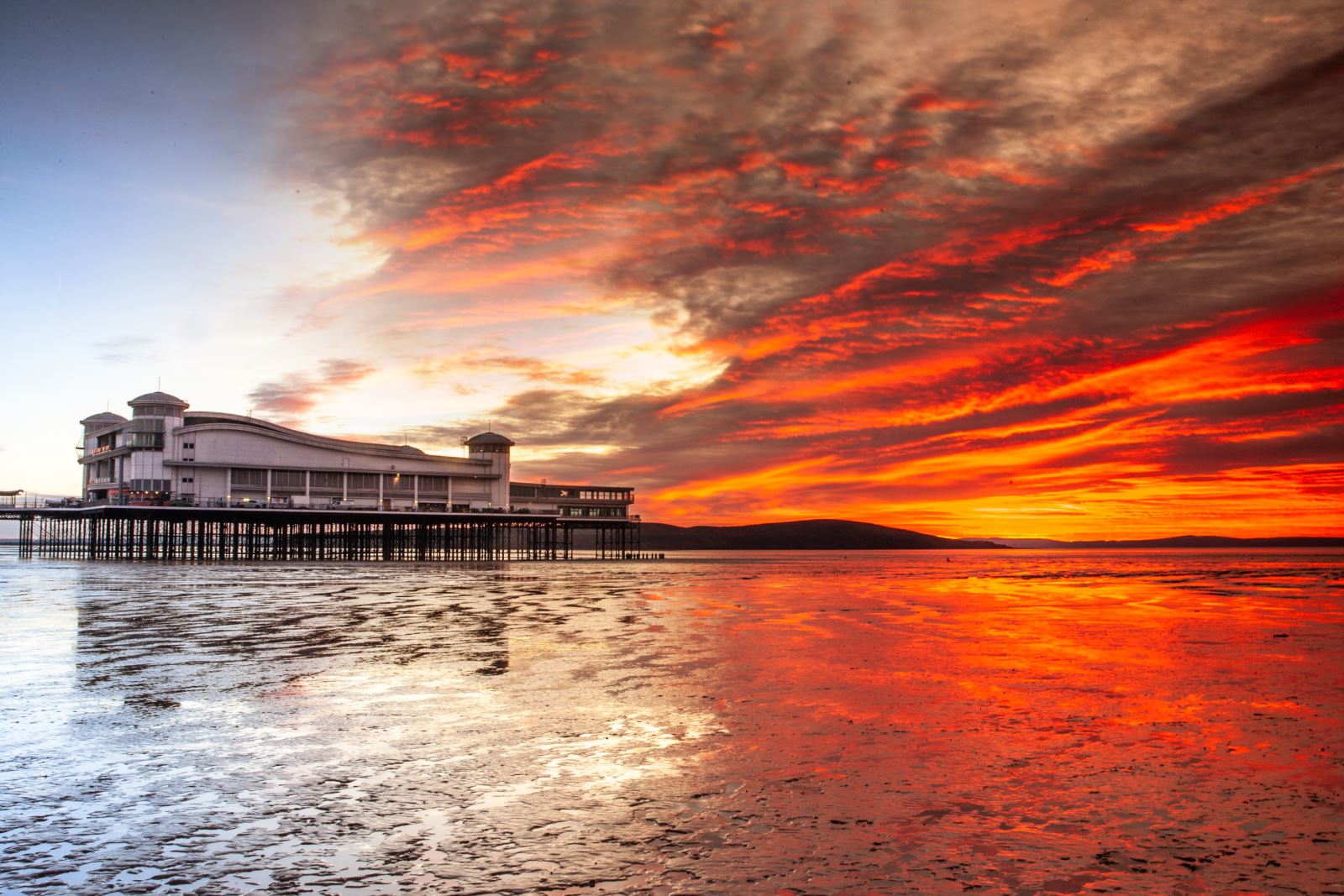 He said: "I genuinely love it. I think Weston is just a classic British seaside town and obviously having good weather very much helps because it's a place that's designed for good weather. Global warming will make Weston a very attractive prospect I think. It's an extraordinary massive beach. It's an amazing place for my dogs to go."
Ahead of his theatre show this week he's planning to leave enough time for a trip to visit Weston's SEE Monster tourist attraction and he wishes the giant oil platform art installation was staying longer.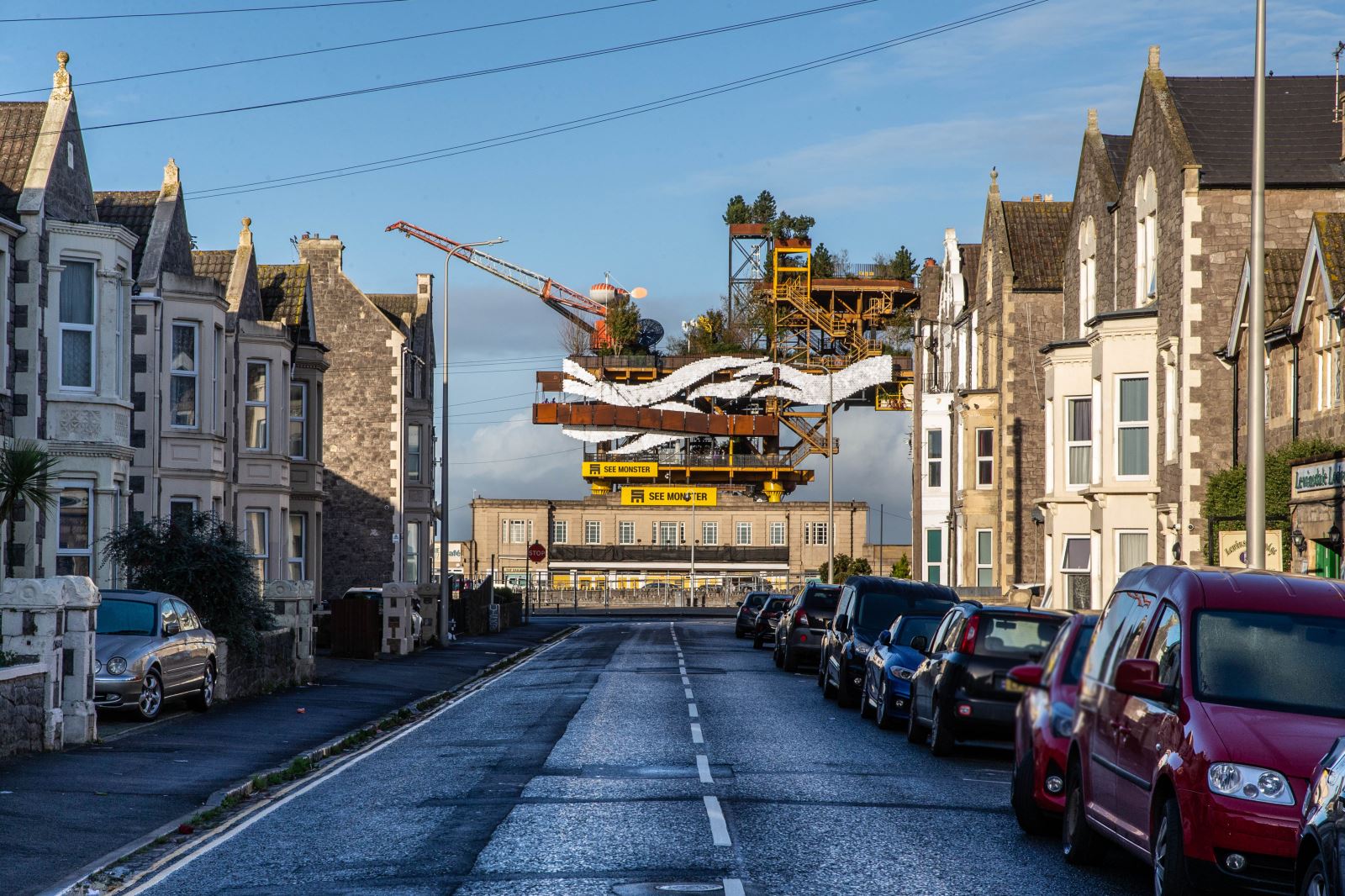 The best-selling writer admits to having mixed feelings about the Blakehay being the final stop on his mega-long long Dom Joly's Holiday Snaps Tour which started out with the intention of focusing on his globetrotting travels to some of the planet's most unusual destinations before being interrupted by the pandemic.
That interruption changed the direction of the show somewhat as Dom used the enforced break to write another book, Such Miserable Weather - a travelogue revealing his view of travelling through England as a 'grumpy, middle- aged man driving through a historic crisis during the pandemic'.
The result is a show where both ideas have morphed into one and he says Weston has a 'large chunk' in it.
He said: "I really love doing the show and I think it shows. I'm very excited but also really sad because this is going to be the last night of it and I will really miss this show."
That is, of course….if he's allowed into the town to get to the theatre for its final hurrah.
He said: "I might have to come in disguise. I've no idea what reception I will get. think my promoter put Weston as the last stop on my tour in case I don't get out alive! Just in case things went horribly wrong and I ended up being thrown into the sea.
"It's the last date of my tour so if I'm not ready now, I never will be. But I'm hoping Weston-super-Mare and I can patch things up and be friends again."
Tickets are still available for Dom Joly's Holiday Snaps at The Blakehay Theatre. Click here for more details and to buy tickets.