It's Food Friday - Fish and Chips
18th May 2023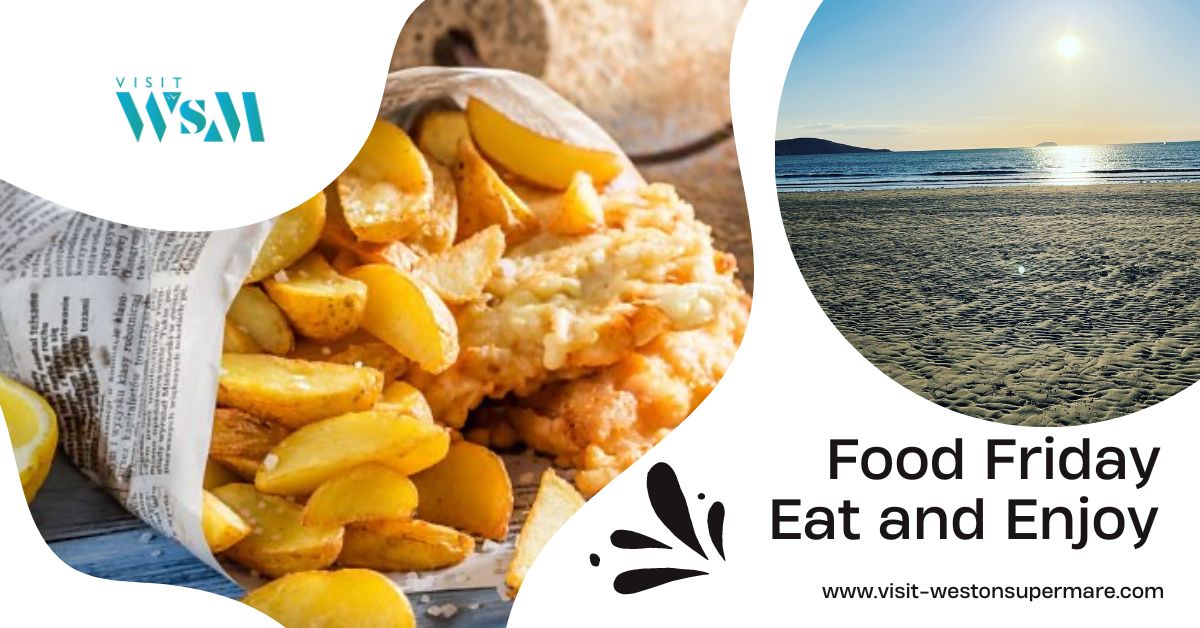 Here at Visit Weston, we love food. So much so, we are launching Food Friday to bring you the very best of what's on offer in Weston-super-Mare.
From fish 'n chips, brunch and lunch through to ice creams and sundowners - we have been out and about, spoken to friends, family and colleagues and have pulled together the start of a really fabulous food blog.
Best Fish and Chips in Weston-super-Mare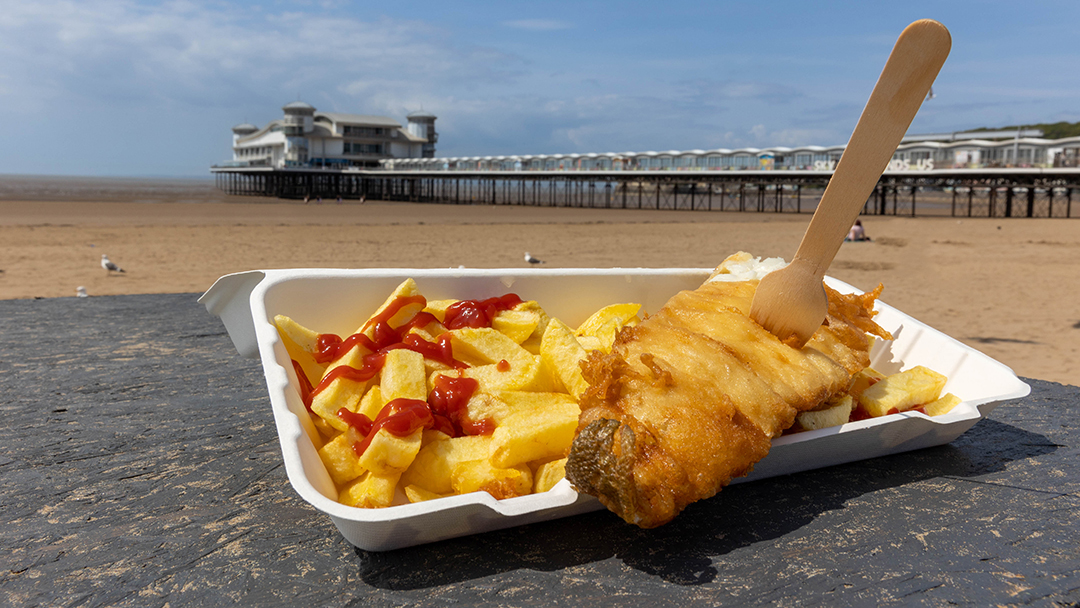 To launch our Food Friday blog, we are kicking off with fishy Friday! If it's fish and chips you're after you've come to just the right place because we're rather good at it here in Weston-super-Mare.
We've got kiosks on the seafront, we've got takeaways and we've got sit-down to eat venues as well.
We've even got a chippy that's popular with the celebrities.
Boris Johnson, David Jason, Ken Dodd, Val Doonican, Norman Wisdom, Sean Lock, Pam Ayres and Jon Richardson are among the many celebrities, to name just a few, who have had the pleasure of tucking into fish and chips from Papa's in Waterloo Street.
The restaurant, which has been serving both regulars and the stars for more than 30 years has several signed photographs on the walls, so you could well be tucking into your fish and chips while being looked down on by a picture of the Only Fools and Horses cast!
However one of their proudest connections is the one they forged with the late Bob Woodward, the founder of the CLIC Sargent Foundation.
Here at Visit Weston we know a thing about fish and chips so as part of our fabulous new Food Fridays Blog features, we have compiled a list of what we consider to be some of the best fish and chip shops around. We are sure you will have your own opinions too.
Few things encapsulate the British seaside like the whiff of flaky battered fish paired with a mound of vinegar-doused chips, lashings of condiments and the cry of a nearby gull eyeing up your lunch…Whether you're a traditional cod-and-chips-kind-of-person, after a gluten-free fish supper, or wanting something quirkier with your fried potatoes, Weston has it all. Here's our pick.
Atlantic Fish Bar, Meadow Street
Locals who grew up in Weston and were treated to fish and chips here as kids, will know that some of the same team still work here, some 30 years on! You'll also find more unusual additions to the menu like loaded pulled pork, veggie tex mex and pizza fries, plus homemade condiments.
Papa's, Waterloo Street
Award-winning Papa's fish and chips is a Weston institution. Established in 1966, it's the longest-running fish and chip shop in the town and no stranger to the odd celeb visit too - just take a gander at the signed photo gallery! As well as first class service, their fish which is fresh in each morning comes from sustainable sources and is cooked to perfection - thick white flakes and chips to write home about.
The Strange Catch, Grove Park Village
The Strange Catch has teatime covered with classic fish and chips as well as burgers, tacos, burritos, hot dogs and nachos. Praised for their excellent gluten-free batter, they also serve 'basa' as a cheaper alternative to cod and their homemade tartare sauce gets a thumbs up too.
Winston's
Winston's Fish Bar sits directly opposite the beach, and with their outdoor seating area, you can ponder seaside views while you tuck into your fish n' chips (or hop over to eat them on the Prom - just watch out for the cheeky seagulls!). Inside, the dining area is sandwiched between a wall of giant fish tanks and an open plan kitchen where you can watch your food being prepared on the plasma TV.
Outside Weston-super-Mare town centre

Sea Salt, 21F Bransby Way
This unlikely gem is located on the trading estate next to Morrisons, Matalan and Boots at Locking Castle. The fish and chips are always very fresh, non-greasy, and come with a lemon wedge and free pot of good quality tartare sauce – scrummy! Lovely staff too, but expect a queue as it's highly-rated!

Sand Bay Fish and Chip Shop & The Cosy Hatch
Just a stone's throw from Sand Bay beach, this traditional chippy serves up our nation's best-known dish, while also introducing some novel additions to the menu - try the salt and pepper squid, a chip butty or treat your four legged friend to some doggie ice cream!
Alongside chip shop favourites, you can also order a cooked breakfast box, stone baked pizzas, burgers and more, or stop by for something sweet from The Cosy Hatch. There's also a large outdoor dining area with cover for when the seaside holiday weather turns typically British…