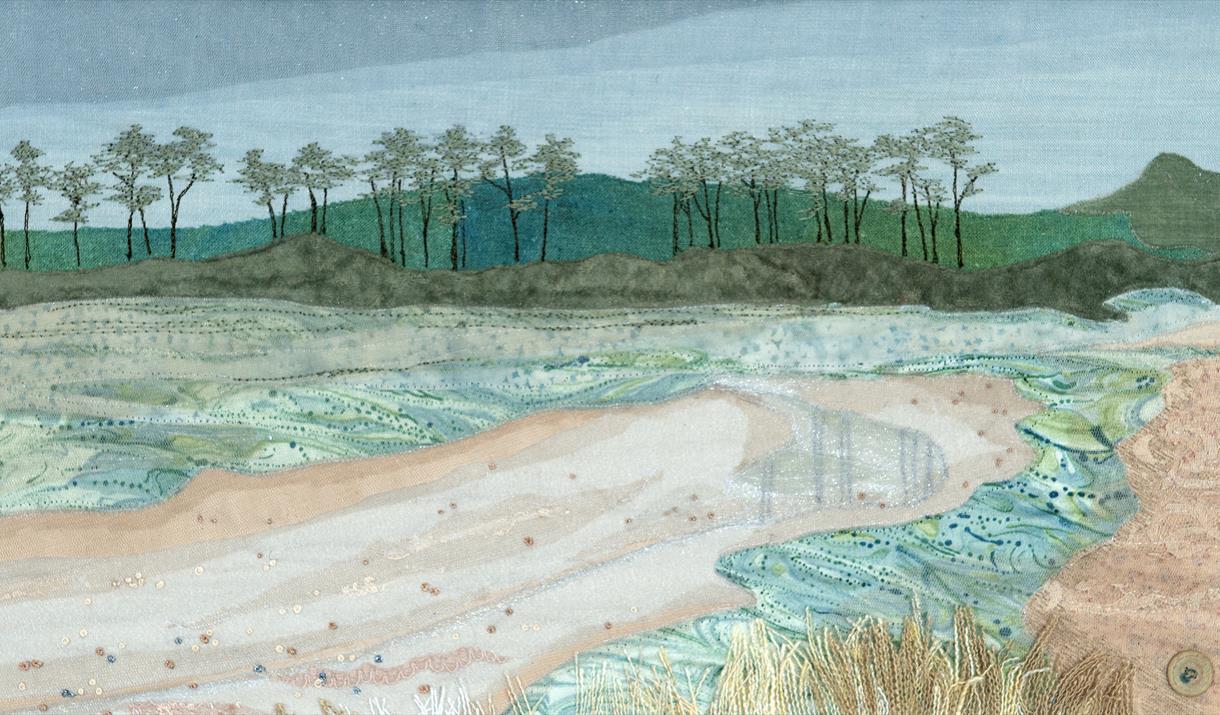 About Us
See the Spring in with the Craft4Crafters show
Thursday 30th March to Sat 1st April, Westpoint Arena Exeter
Celebrate the start of Spring with a large dose of craft and creativity at The Craft4Crafters Show. This year, Craft4Crafters will be welcoming its brand-new sister show, Stitching 4 All, which brings with it the worlds of dress making, fashion and sewing. The show maintains its usual favourite selection of exhibitors and features whilst adding an exciting new selection of retailers, workshops, galleries, and demonstrations. This three day exhibition will play host to a wide range of specialist stitch, needle and hobby craft exhibitors, workshops, galleries, demonstrations, and talks.
Textile enthusiasts will be able to take part in new dress making and stitch classes, meet dress designers as well as discover a fantastic range of fabrics, patterns and sewing accessories.
There will be over 100 daily workshops, demonstrations plus stunning exhibition displays including:-
West Country Embroiderers
Celebrating their 50th Anniversary with a gallery of 175 stitched panels of the S.W. Coastal path. Visitors can participate in small embroidery plaques based on the theme of summer meadows.
Alison Whateley Textiles
This Devon based textile artist will be running demos every day. As well as using free motion machine embroidery, each piece of her work hand stitching and hand embroidery.
South West Quilters
Will be celebrating their Ruby 40th Anniversary with a dazzling display of over 50 quilts.
Janna Flock2Felts
Will be displaying the amazing 8m Alice in Wonderland display of characters all created from felt and crochet. Also raising money for Air Ambulance.
South Devon Stitchers
A display of panels of endangered species found between Dartmoor and Torbay plus workshops and demos.
Plymouth Soroptimist Sewing Group - Dress A Girl Around the World Campaign
Will be running demos on how to make sundresses for girls in poverty in developing countries plus a display of the dresses they will be sending abroad.
Devon Feltmakers
Running felting workshops and demos every day including needle felted brooches.
Jan Tillett
Well known Devon textile artist and tutor will be running 'Introductory classes in free motion embroidery'
Plymouth University Fashion Department
Plus so much more.
Free car parking, restaurants and cafés, this will be an amazing day out for everyone.
Tickets can be purchased by visiting the Craft4Crafters website www.craft4crafters.co.uk. Tickets may also be purchased on the door. Book online in advance received £2 discount (£8)
Adult ticket - £10, Concession ticket - £7, Children under 16 go free when accompanied by an adult.
Map & Directions