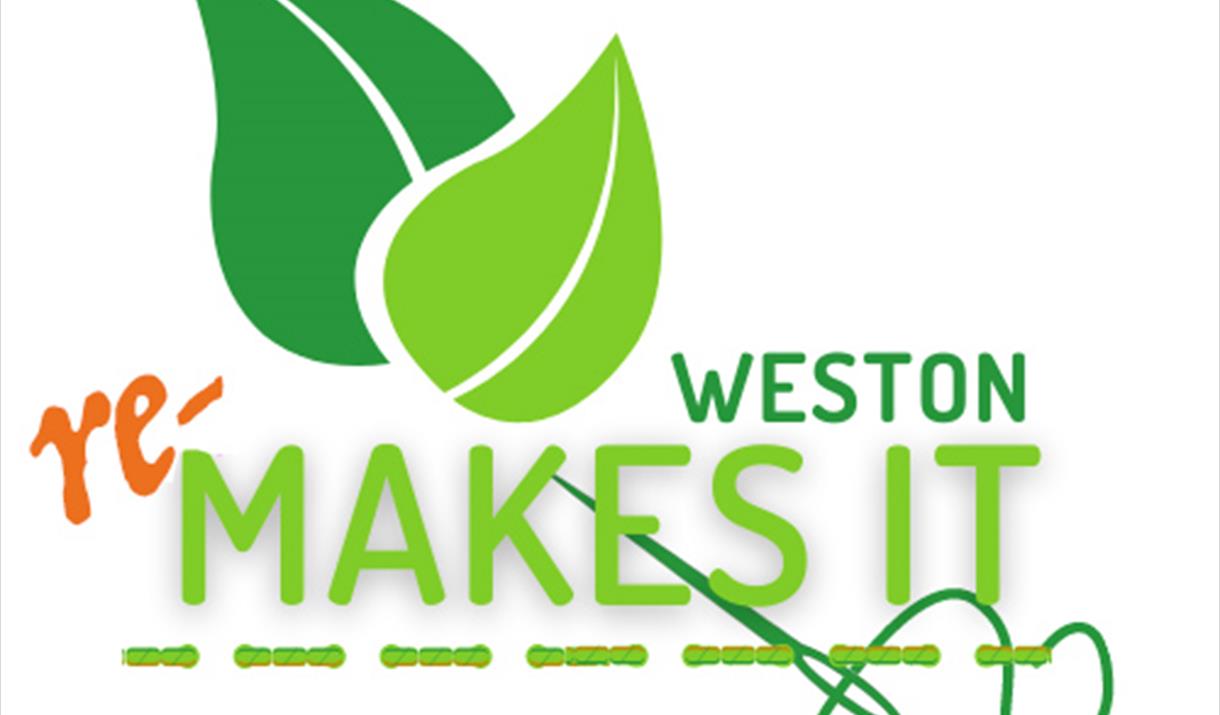 About Us
Fashion Workshops + Environmental Fashion Parade
Workshops take place throughout the summer at various venues, with a resulting fashion parade taking place at Weston's Climate Carnival on Sunday 11th September in the town centre. These workshops will be led by local creatives, including Helen Wheelock of Create Together and Mary Morgan, community worker in Weston who has a BA in fashion and textiles, and formerly arranged the Coin Street Fashion shows on London's South Bank.
Workshops are free to attend, to book: westonmakesit@gmail.com
Create a unique, one-off, wearable outfit created through upcycling, transforming and re-using fabric, used clothing and other materials.
The sessions will explore design themes ranging from coastal-inspired catwalk creations to re-invented outfits using up-cycling techniques, with inspiration and materials from Community Scrapstore North Somerset and Weston charity shops and sewing bee skills on tap.
Workshop sessions:
Let your imagination run wild and create a mood board of inspiration and ideas, considering a range of materials and techniques to work towards making your dream outfit that is beyond your wildest dreams!
You will learn and practice a range of sewing and crafting techniques in a friendly space with experienced workshop leaders who will be on hand to support and guide you through the process and help you to develop your ideas and sewing skills.
We will provide all the equipment and materials needed, and you can also bring in your own materials such as favourite items of clothing that need a breath of new life.
The workshops will bring people together to enjoy being creative, and are open to the most novice of sewers, those with no experience at all and more experienced designers.
Come to one workshop or come to them all!
Climate Carnival Fashion Parade:
Showcasing your finished outfits, alongside a host of local talent including Weston College fashion students, the parade will feature a wonderful diversity of models taking to the green carpet to promote environmentally friendly fashion with a green message.
'The Fashion Show and Climate Carnival' takes part at Weston's Italian Gardens on 11 September.
WORKSHOP DATES
DATE & TIME, VENUE, DESIGN/MAKE
13/07/22 – 1.30pm -4.30pm, Stitches at The Stable, MAKE
13/07/22 – 5.30pm-7.30pm, Faces Cafe, DESIGN
27/07/22 – 1.30pm-4.30pm, Stitches at The Stable, MAKE
30/07/22 – 1.30pm-4.30pm, Community Scrapstore North Somerset, DESIGN & MAKE
05/08/22 – 1.30pm-4.30pm, Worle Community Centre, MAKE
10/08/22 – 1.30pm -4.30pm, Stitches at The Stable, MAKE
10/08/22 – 5.30pm-7.30pm, Faces Cafe, MAKE
13/08/22 – 1.30pm-4.30pm, Community Scrapstore North Somerset, DESIGN & MAKE
24/08/22 – 1.30pm-4.30pm, Stitches at The Stable, MAKE
07/09/22 – 9.30am-4.30pm, Stitches at The Stable, FINAL MAKE
Workshop Addresses
Community Scrapstore North Somerset: 66 Gazelle Rd, Weston-super-Mare BS24 9ES
Worle Community Centre: Lawrence Rd, Worle, Weston-super-Mare BS22 6TU
The Stable: 3-6 Wadham St, Weston-super-Mare BS23 1JY
Faces Cafe: 4 – 6 Station Rd, Weston-super-Mare BS23 1XB
Sub Station: St Andrew's Parade, Weston-super-Mare, BS23 3SS
Loxton Road Hub: 3 Loxton Road, Weston-super-Mare, BS23 4QX
Map & Directions