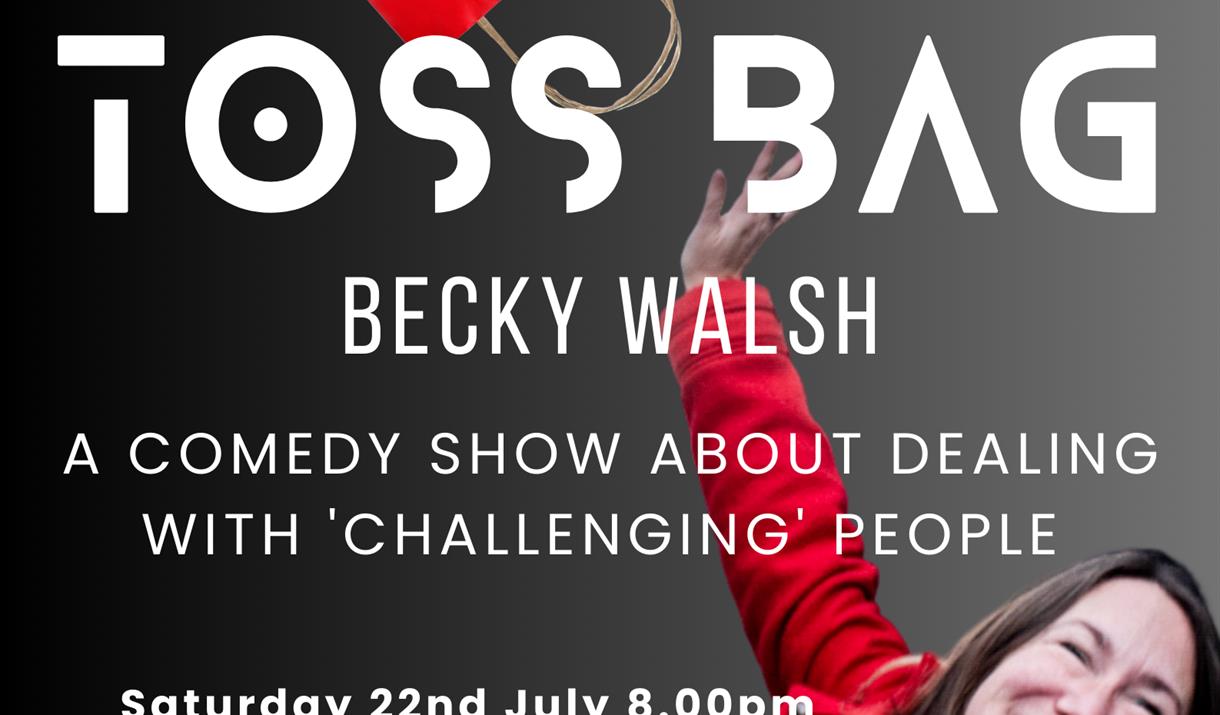 About Us
Toss Bag – A comedy show about dealing with 'challenging' people.

By unpacking the 'Toss Bag' Becky Walsh dives into human psychology, neuroscience and power dynamics to reveal what triggers people to behave from the worst of themselves.
You may know one, you may work with one and you may even be one. This show is a stress reliever for those annoyances called other people, also known as douchebag!
Map & Directions