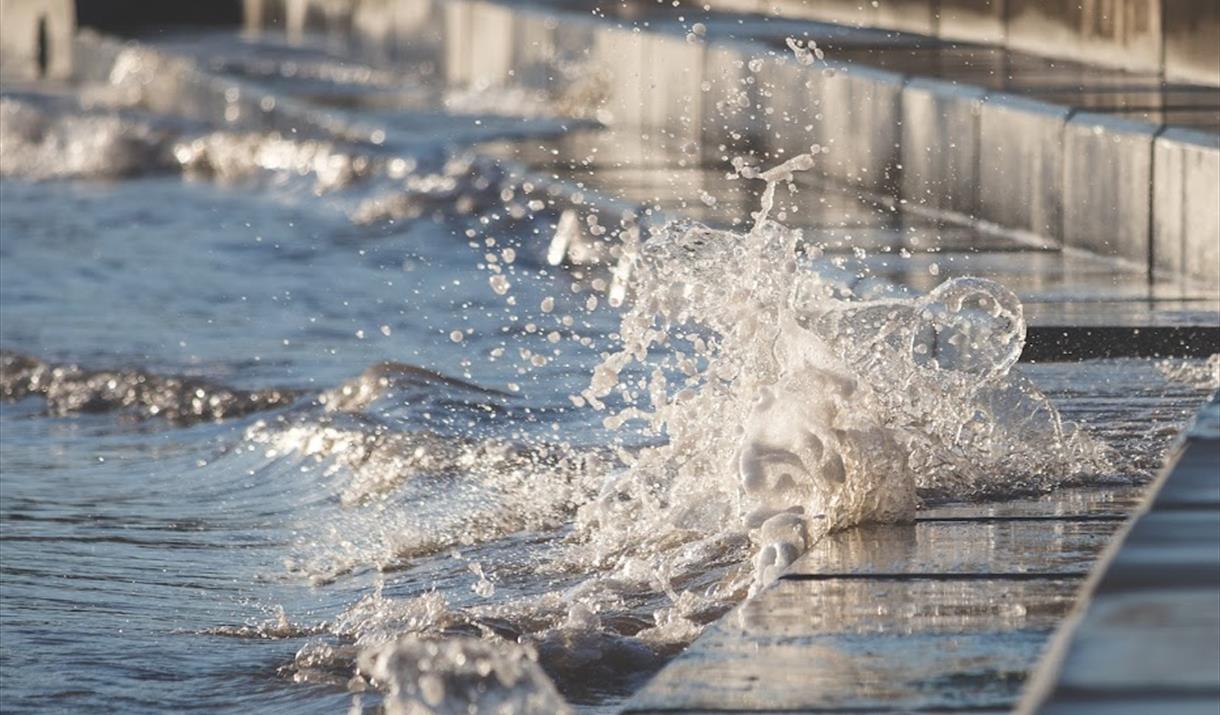 About Us
The Flood
The Flood is an immersive installation featuring a short film and informative exhibition looking at past, present and future flood risk in Weston-super-Mare.
In 1981 the worst floods in living memory hit the Somerset coast. This immersive installation and exhibition looks back to 1981 and forwards to the next decades asking: could such an event happen again? Art and film, pictures and print, convey the emotional and practical impact of major flooding on individual lives. The science behind sea level rise and the factors that make Weston particularly vulnerable are considered along with the actions we can take to defend against and reduce future flood risk.
The installation is created by Sally Lowe, a Weston based filmmaker and photographer, and Ana Salote, a writer and climate activist.
This activity has been developed by the SEE MONSTER Think Tank community initiative.
Map & Directions