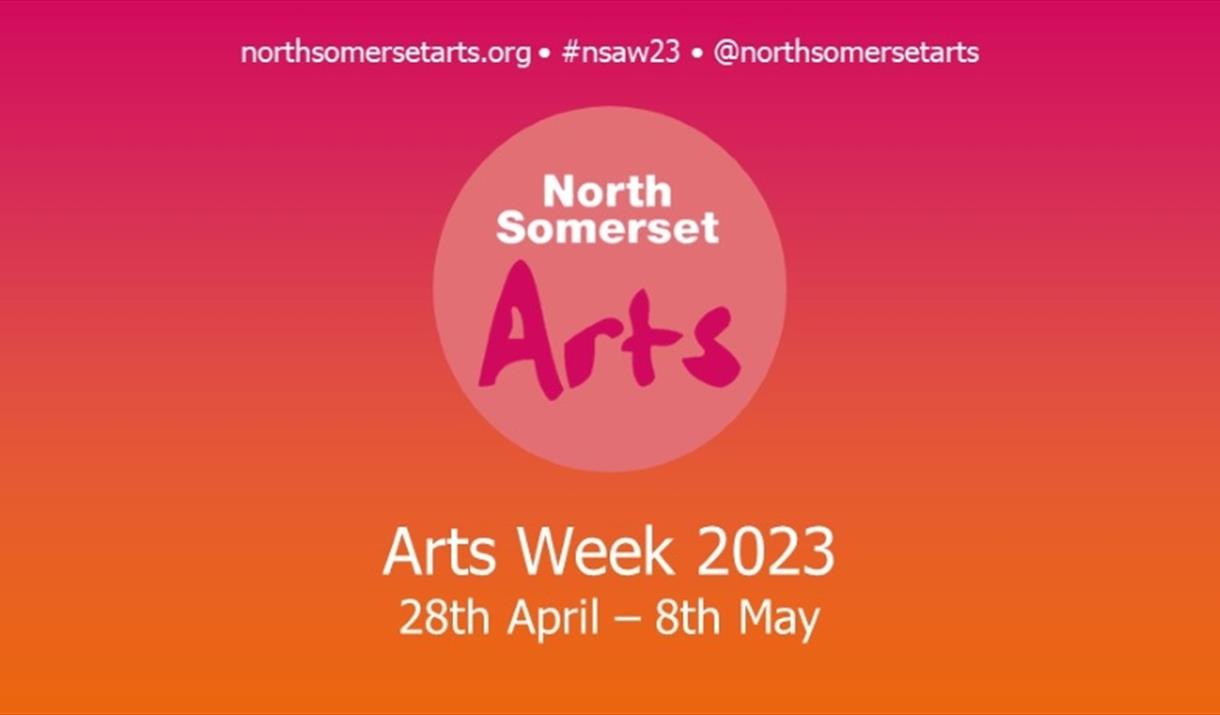 About Us
North Somerset Arts Week is back. From 28th April to 8th May, more than 200 local artists will be opening up their homes and studios or gathering in shared venues to show you their latest work. We are celebrating our 21st anniversary and this year is going to be better than ever. Come and experience a huge variety of contemporary and traditional art; from ceramics to textiles, painting to sculpture - there's something for everyone to enjoy. There will be talks, workshops and some excellent homemade cakes. Watch out for our distinctive pink flags to lead you to over 38 locations across the county.
Pick up your copy of the Arts Week brochure from local shops and libraries to find out which artists are taking part and for maps of the venues. Standard opening times are 10am-5pm, but these vary for each venue so check our website northsomersetarts.org for more detailed information and artist profiles.
North Somerset Arts is a non-profit organisation, whose aim is to celebrate creativity and advocate the cultural value and positive impact it has on the communities in our region. Arts Week is our flagship biennial event showcasing our talented members. We invite you to explore North Somerset, visit areas and artists you've never seen before, connect and have conversations, and most of all be inspired!
Follow us on instagram @northsomersetarts and #nsaw23, on facebook.com/nsomersetarts and our website northsomersetarts.org.
Map & Directions