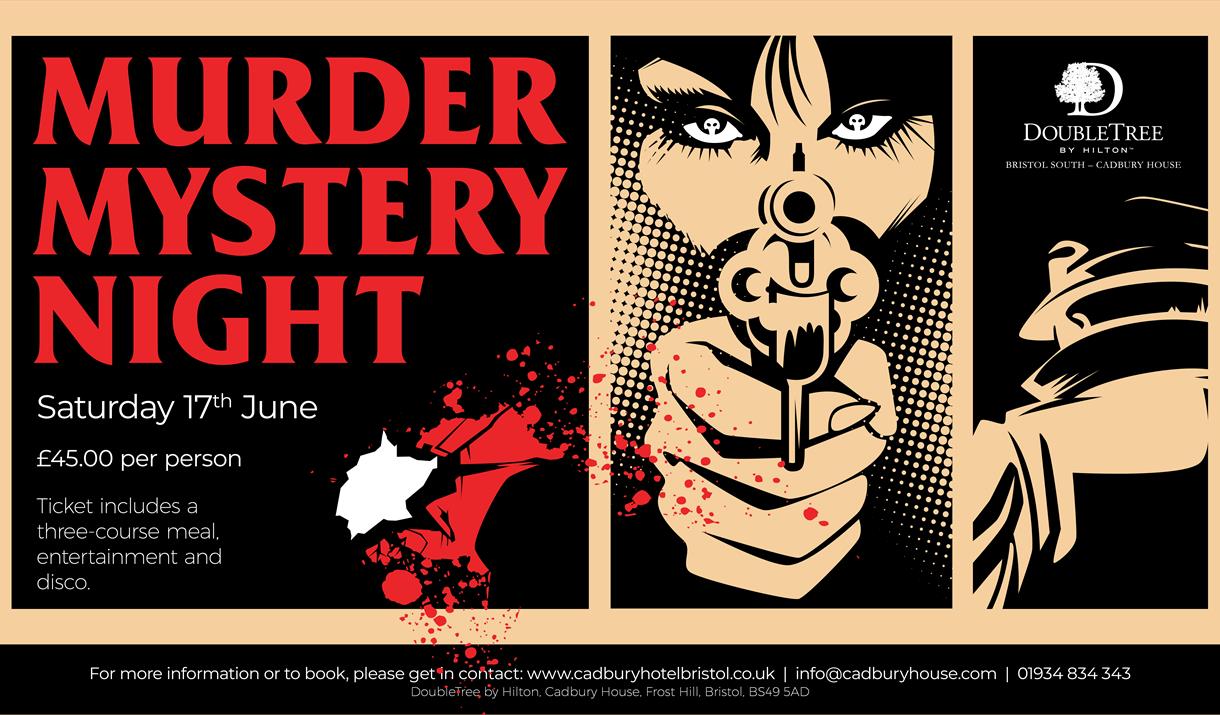 About Us
A Cadbury House favourite and one of our most popular events.
Murder Mystery Night| Saturday 17th June 2023| £45 per person |3 Course Dinner with Coffee or Tea and entertainment until Midnight.
Fancy dress is encouraged for this event but not necessary. The bar opens from 6.30pm, with guests seated at 7.30pm.
The story so far:
The Year is 1937. The 'Last Night in England' party for the members of the Southeast Africa Safari that leaves these shores in the morning,
is about to get underway. The much-acclaimed Archaeologist Lady
Agatha Plantagenet is here along with her assistant of late the Rev Titus Jennings Major Monty Fortescue Smythe, the crackshot from the King's Hussars, hoping to bag a few
specimens will join them on this trip. Edith Marrowbone the famous Crime Writer is believed to be going as well, possibly to pick up some more tips for her next book? Crispin Moorcock the Son of Wealthy City
Banker, Joseph Moorcock is a late addition to the Guest list. Finally, Mary-Belle Divine the recently widowed Millionairess has signed on with the party "to get away from it all". Everyone seems to be in good spirits and the evening looks like being a good send off. For some it will be a very lasting goodbye!
Map & Directions