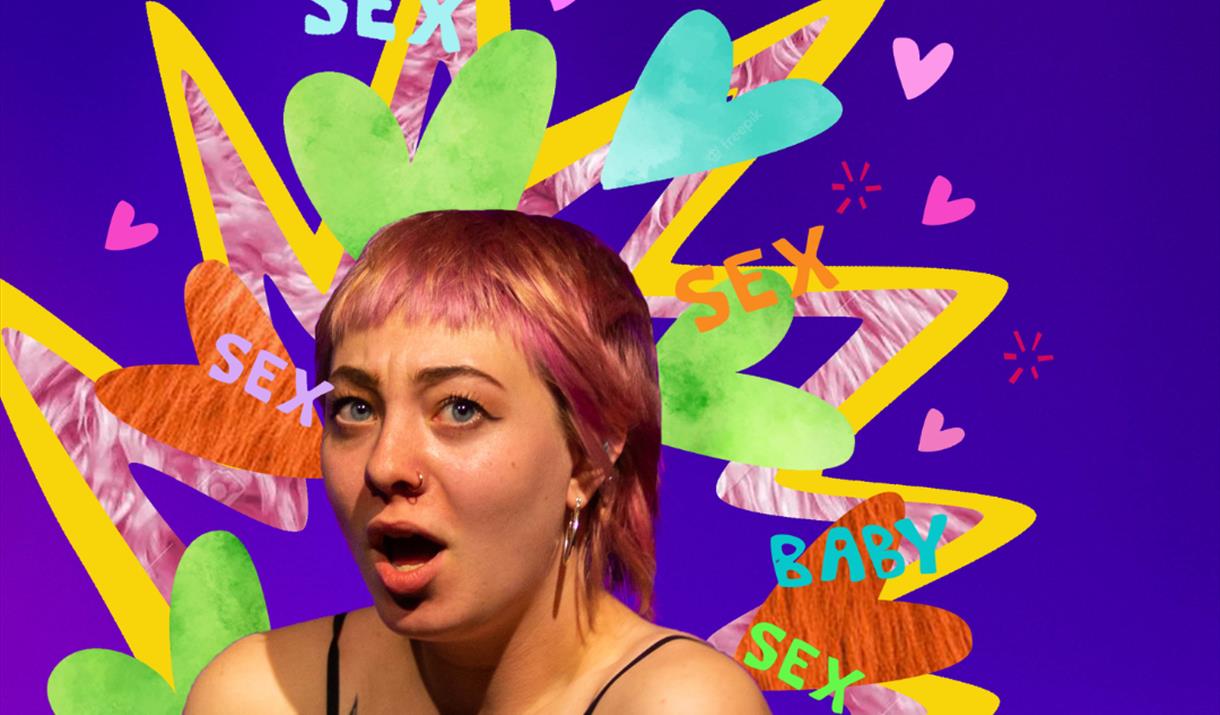 About Us
When Raina arrives to perform at her spoken word event to see her exes in the audience, all the questions she's had about her past sexual experiences begin to surface. Through her poetry, she begins to explore questions about bad sex, drunk sex, and the grey areas of consent. MANIC is a solo show that combines spoken word, puppetry, and theatre to ask whether it is possible to say you were violated without implicating a partner.
The show is aimed at university-aged audiences (16-25), Bath Spa University is a partner on the show and I have several university societies partnering onto the upcoming tour. We have also had a very successful show with Villages in Action where we worked with queer young people in Devon. The entire team is made up of female and nonbinary creatives, R&D data showed that 65% of our audience did not identify as heterosexual. Raina was shortlisted for the SH:24 Young Person of the Year Award (Sexual Health Awards 2022) for their work on the show.Here's what audiences have to say about MANIC:
'A powerful yet harrowing experience, MANIC is an important addition to the conversation of sexual inequality.' (https://www.nsdf.org.uk/the-fourth-wall/noises-off/powerful-discomfort/)
'A challenging and multifaceted show with a figure of raw talent at its heart.' (https://confessionsofa5ft2actress.wordpress.com/2022/10/08/manic/)
'Many, myself included lack both the language and the patience to articulate the complex realities of sex, consent & abuse of power. Raina does not - to call her a poet is a disservice to the fully formed performer that takes the stage.' (audience review)
"Raina Greifer's astonishing moments of word play, startling metaphor and poetic story telling drip and drop throughout, into the dark shadows and frank self-reflection... This show has ridiculousness and intensity, energy and stillness in equal measure"
- Bath Fringe ★★★★
Map & Directions