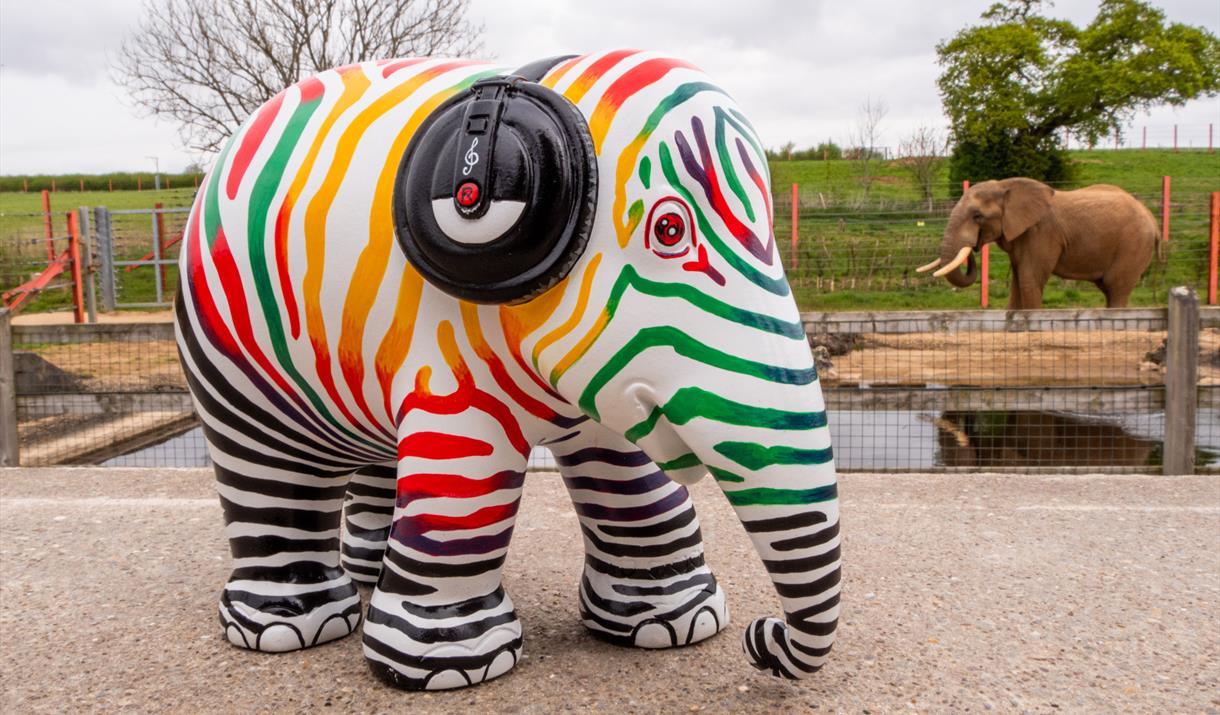 About Us
Get set for a jumbo experience this summer as North Somerset sees the arrival of part of the world's largest elephant-themed art collection at Noah's Ark Zoo Farm.
Visit Noah's Ark Zoo Farm this summer to take part in Elephant parade®. From 1st July to 31st August the zoo will be hosting a herd of 26 hand-painted unique Elephant Sculptures. The herd is led by 'Zebra Beats' a fantastic Elephant covered in rainbow zebra stripes. The trail will be included within general zoo admission with the zoo opening between 10:30-17:00 daily.
Elephant Parade® combines art, conservation, education and of course lots of fun. The herd of 26 decorative elephants will form a trail over the 100 acres of beautiful North Somerset countryside for visitors to explore and discover.
Each sculpture has been created by local and international artists to raise awareness of the need for global elephant conservation. The herd of 26 elephants visiting Noah's Ark Zoo Farm this summer has been curated to also support the zoo's ethos with conservation, sustainability and inclusive messages being shared by each of the incredible designs.
Whilst providing a popular activity for day visitors to the zoo, the installation carries a strong conservation message to highlight the plight of wild elephants, and explain the important work of the social enterprise Elephant Parade.
Visit the zoo between 1st July and 31st August 2022 to take part in the trail and find out more about Mosha and the conservation of Elephants around the world.
Map & Directions