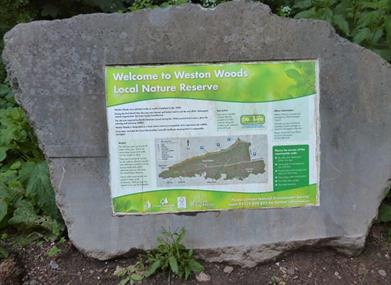 Address/Location
Worlebury Hill Road
Weston Super Mare
North Somerset
BS22 9ST
Contact
Weston Woods covers an area of 130 hectares dominating the northern skyline of Weston-super-Mare.

Situated along a limestone ridge it was once grassland, grazed for centuries until its Victorian landowner planted the area as conifer woodland in the 1830s. These trees were then all cut down and used as timber for shoring up the trenches on the Western Front in the First World War.

Little woodland management subsequently took place until recently when tree felling work started and this is now beginning to reverse the problems that have developed during this period. The next generation of trees now have enough light to grow and a greater diversity of plants exist which have increased wildlife throughout the woodland.

The woodland management is recognised by the Forestry Stewardship Council as being responsibly managed and the whole woodland is a Local Nature Reserve.

There is an Iron Age hillfort at the western tip of the woodland where the defensive ramparts can be clearly seen around its eastern and southern edges. The natural cliff on the northern edge offers fine views over Sand Bay towards Wales. There are also about 90 pits dug into the ground which were used to store grain 2000 years ago.

A level access path measuring about 1.5 miles has recently been constructed linking the main entrance at Worlebury Hill Road with the Hill fort.