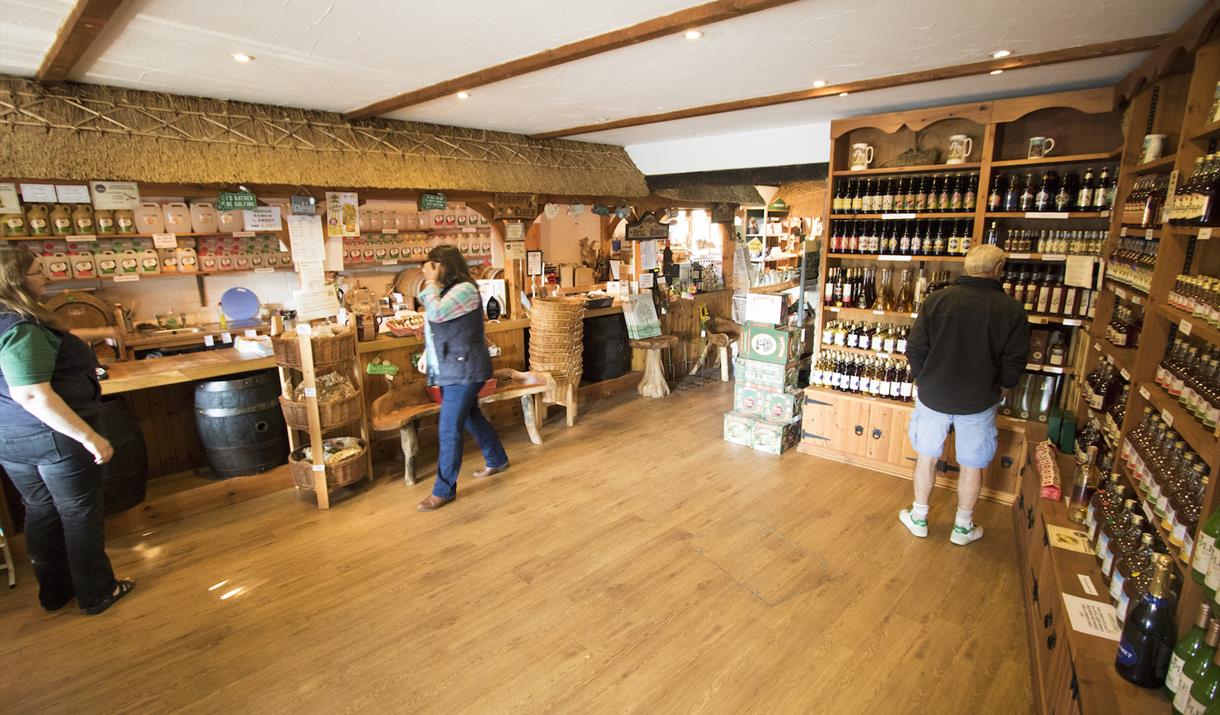 About Us
FOR an authentic taste of Somerset head for Rich's Cider.
Cider has been produced at the family-run business at Mill Farm, Watchfield for more than 60 years ever since Gordon Rich began pressing apples there. Although time has progressed and new ciders - such as the Legbender – are now being produced there, it is still a traditional farm using the tried and tested rack and cloth method and old oak vats.
You will immediately be struck by the sweet intoxicating aroma as you enter the farm buildings and you will see the orchards where the apples are grown. During the harvest season you can see where the fruit is pressed and learn how it is turned into cider, or scrumpy, as the locals call it.
In the cider shop you will then have the opportunity to sample the range of ciders and apple juices before you buy, there is also a wide selection of local produce such as cheeses, chutneys, honey and local pottery.
Around the farm, which is just ten miles from Weston and only two miles from junction 22 on the M5, you will also see a small collection of vintage farm machinery including a pre-World War Two Bedford truck.
The farm, which has plenty of free parking in the farm yard, is accessible for the disabled and has a small children's play area.
Don't leave without visiting the always-popular Cider Press Restaurant which is open from 8.30am to 5pm serving breakfast, lunches, home-made cakes, cream teas and desserts. The food is locally produced to provide visitors with a real flavour of Somerset. It is particularly advisable to call the restaurant in advance (01278 794537) for the Sunday carvery.
Map & Directions