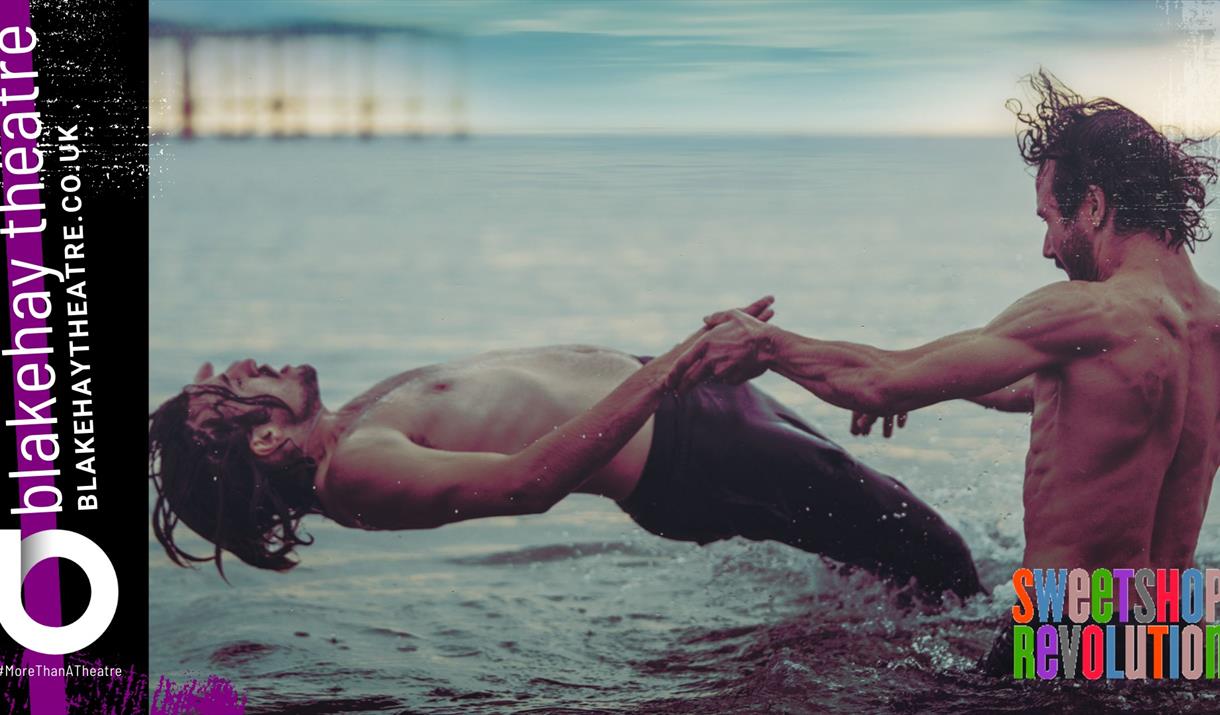 About Us
Sweetshop Revolution's poignant yet powerful new production 'Your Heart is Too Loud' is about love, loss, memory and resolution.
This soul-searching and highly physical ensemble performance wonders what it means to live fully in the moment, and asks what we might change if given just months, weeks or days to live. It is a tender, honest and sometimes humorous exploration of our search for joy and the longing to connect – looking at the end of things but also the brink of new beginnings.
An international cast of four extraordinary dancers including Jessica Van de Koot, Reece Marshall, Nicole Nevitt, Jovana Zelenovic bring this work to the stage, under the direction of Sally Marie with design by Minnie Sandbach.
Suitable for ages 13 and over and all lovers of Dance!
There will be no interval
TALK OFFER
Book a General Talk Ticket between 21st August 2022 and 21st September.
This will give you access to a talk from company director Sally Marie at 6pm-7pm on Thursday 20th October and a ticket to see the performance at 8pm.
Please note that these are limited and will be on a first come first serve basis.
Sally Marie trained at Central School of Ballet and worked with amongst others, Protein Dance, Sean Tuan John, Jasmin Vardimon, Tilted Productions, H2, Frauke Requart and Deja Donne. During her onstage career in the UK and internationally she received four nominations as Best Female Performer from both Dance Europe and the National Dance Awards, along with a Spotlight Award for new talent.
Aside from running her company, Sally has been movement director for John Retallack's national tour 'Hanna and Hannah in Dreamland' and 'Archipelago' directed by Stephan Wrentmore. She also choreographed 'Nerve' for Baron's Court Theatre and the musical 'Reasons to be Cheerful by GRAEAE for Theatre Royal, Stratford East.
Tickets: www.ticketsource.co.uk/blakehaytheatre/your-heart-is-too-loud/2022-10-20/20:00/t-jzzqrdr
Map & Directions