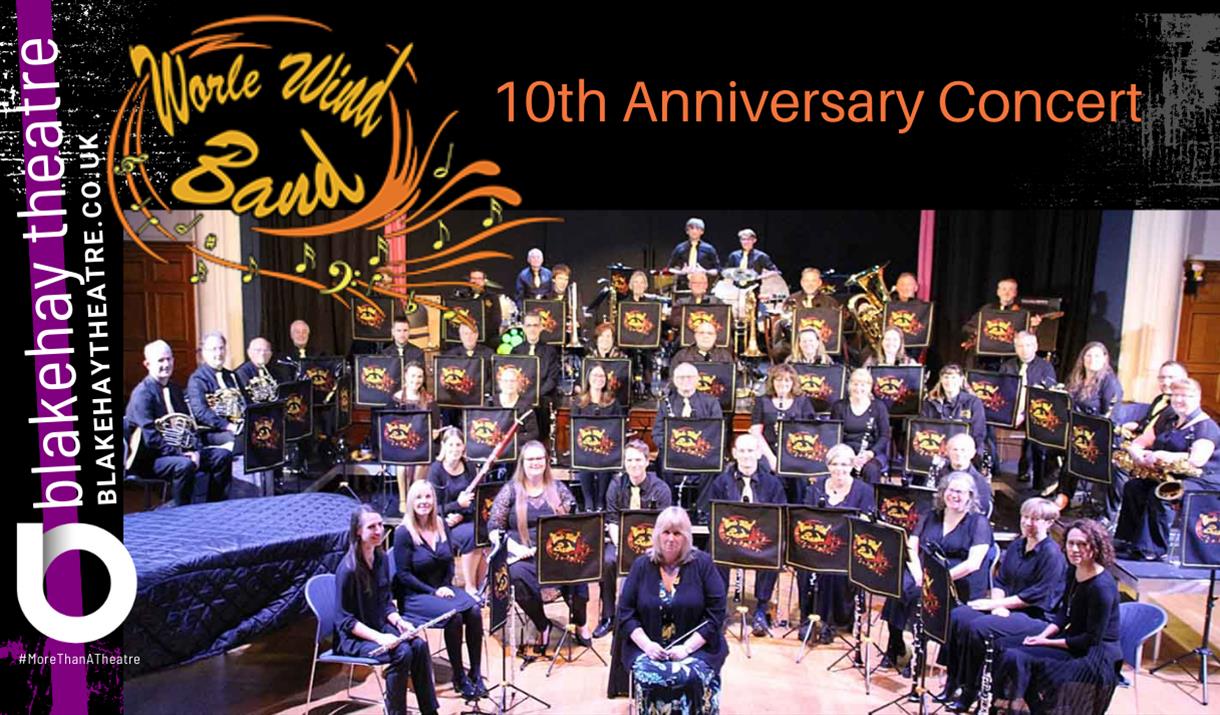 About Us
A couple of years later than planned WorleWind Band are celebrating 10 years of music making in Weston-super-Mare with this anniversary concert featuring some of their favourite well known, toe-tapping pieces from over the years and a World premiere of 'Tribute to Unity' which was written especially for them during the first lock-down by international composer Justin Williams.
The band has some 60 players from the local and wider areas and is a full concert wind band.
The evening promises to be a fun and enjoyable celebration of high quality local musicianship with entertainment at its core.
Tickets are on sale now and can be purchased online through the link provided:
- Early Bird Ticket Offer is available until 2pm on Saturday 7th August 2021.
- From Saturday 7th August 2021 - Friday 8th October 2021, buy 10 tickets and get an 11th one free!
- There is a separate price if you purchase tickets on the day.
Covid-19 Information;
The theatre hopes that this performance will go ahead as planned. All tickets purchased will be valid for any new dates. The theatre will contact all ticket holders as soon as we have more information. We are hope to be able to give you this information after Step 4 of the Government Spring Roadmap announcement. Once confirmed, the event will clearly display a confirmed event heading. Thank you for your patience and understanding.
Map & Directions