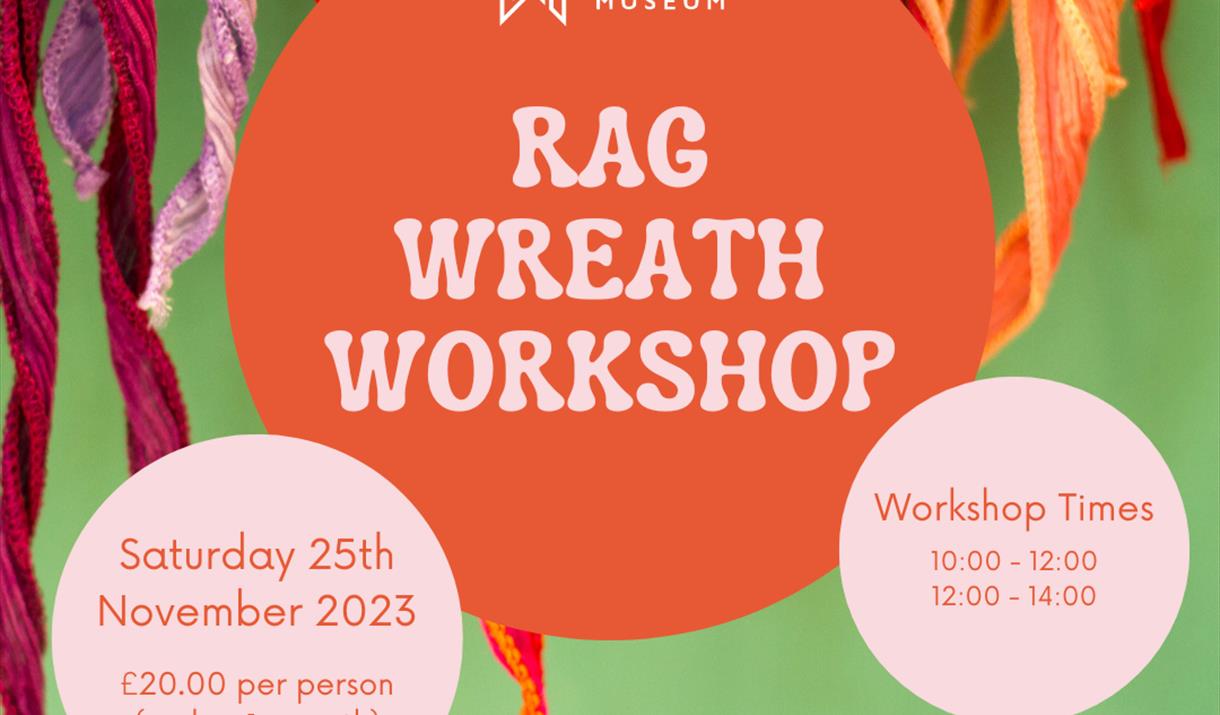 About Us
Get Crafty with Art in Mind: Rag Wreath Workshop!

Unleash your creativity and join us for an enchanting workshop where you'll learn to create your very own rag wreath. Using scraps of fabric and wreath frames, we'll guide you through the process of transforming these materials into a one-of-a-kind home decoration. Whether you choose to keep it for yourself or gift it to someone special, this workshop promises a delightful crafting experience. All equipment will be provided - just bring yourself and a sprinkle of imagination!

Workshop Times:
10:00 – 12:00
12:00 – 14:00
12:00 – 13:00

Cost: £20.00 per person

Craft Your Unique Rag Wreath: Let your artistic vision bloom as we explore the art of rag wreath making. Our skilled instructor will teach you various techniques to transform fabric scraps into beautiful wreath adornments.

A handcrafted gift with heart: Looking for a heartfelt and unique gift? Your mini-rag wreath fits the bill perfectly. Handmade with love, this charming home decoration is an ideal present for birthdays, housewarming, or any special occasion. Share your crafting skills and gift someone a one-of-a-kind piece that will bring joy and beauty to their space.

All Equipment Provided.

️Limited Spaces Available: Reserve your spot today.
Ticket Link: https://www.ticketsource.co.uk/westonmuseum/e-yxzqqp
Map & Directions