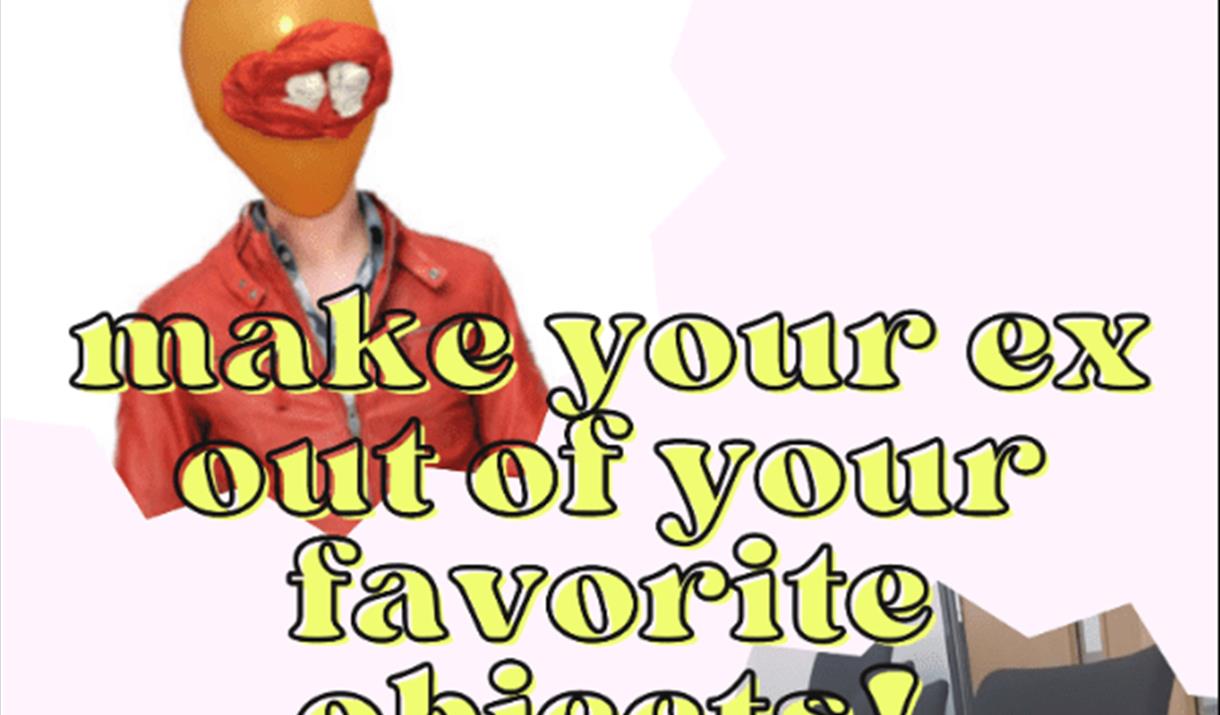 About Us
Do you spend a lot of time talking to your plants? Does your ex look exactly like that old t-shirt in the back of your closet? Do you like to imagine that your stuffed animals also enjoy the new reality tv show you started? In this workshop, Raina will be leading you through a series of puppetry and writing exercises to explore how the things we own can be used for devising new pieces of literature and performance.

Based on their work devising their solo show MANIC, this workshop will give participants an opportunity to get silly and create a new piece of work! A great space for artists of all levels and mediums to experiment and play. Following tradition with Raina's artistic practice, you are invited to create your ex out of a household object or develop a completely new character for your next project.

The workshop runs roughly an hour and a half.

Please bring pen, pencil, and 1 object you would like to base a character off with you to the workshop.

Raina Greifer (she/they) is a Bristol-based theatre maker and producer interested in exploring themes around sex, consent, and grief. Her work uses puppetry, poetry, and comedy, often examining the intersection between the personal and political. They were shortlisted for the
SH24: Sexual Health Awards 2022 as Young Person of the Year and were a BBC Words First Finalist in 2021. Her solo show MANIC won Best Solo Show at Fuse International in 2022 and will be touring across the UK in 2023.