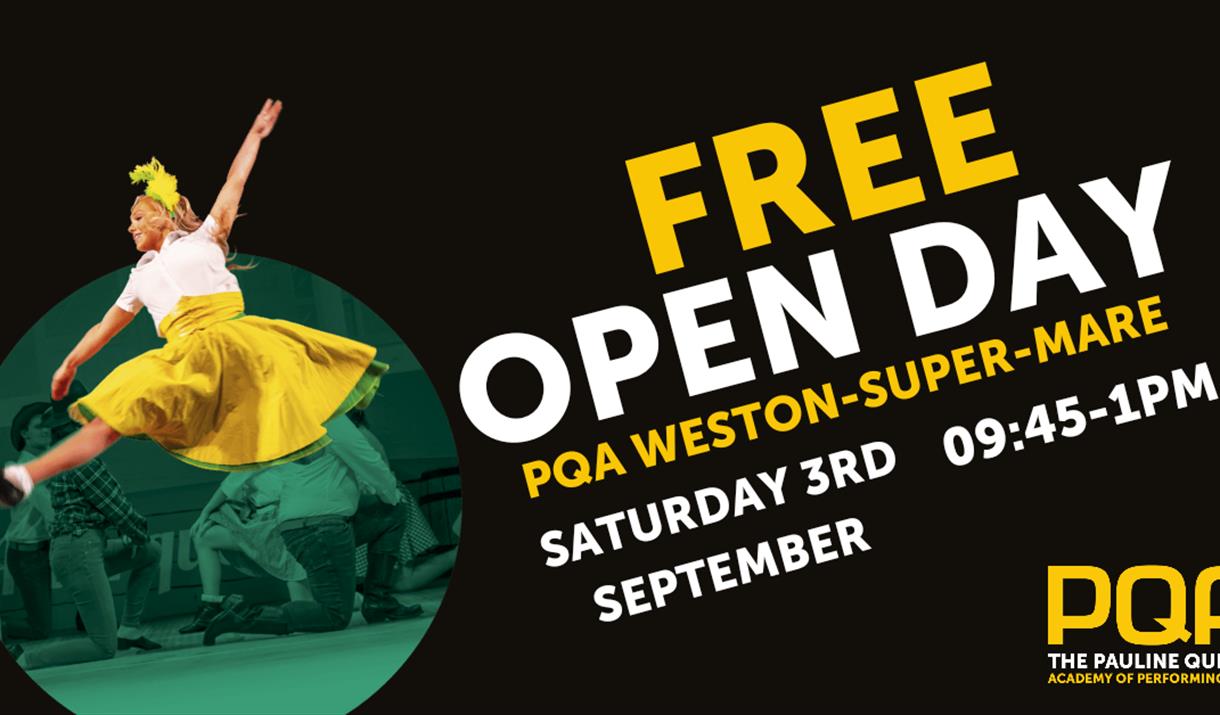 About Us
We would be delighted to invite your child to attend PQA Weston-super-Mare's special FREE Open Day on Saturday 3rd September at our new venue, Priory Community School Academy (PCSA).
PQA Weston-super-Mare provides unrivalled performing arts tuition for children and young people.
The Open Day will be a fantastic opportunity for your child to see what we do and to try out all our exciting modules with exclusive sessions in Comedy and Drama, Musical Theatre & Film and TV.
All children and young people aged 4-18 years are welcome to join us. Children aged 6-18 years will be split into our three age groups (ages 6-9, 10-12 and 13-18) and will rotate across our three modules throughout the morning. Children aged 4-5 years old will join our Poppets class and participate in a special themed session encompassing singing, dancing and acting.
Where: Priory Community School Academy (PCSA), Queensway, Weston-super-Mare, BS22 6BP
When: Saturday 3rd September
Times: 09:45 – 09:55 Sign In for all PQA students, children & young people
10:00 - 13:00 (Everyone aged 6-18 years)
10:00 – 11:30 (all children aged 4-5 years)
Parents and guardians are welcome to stay until 11am where you will have the opportunity to ask any questions, have a tour of the Academy and enjoy some light refreshments. At this point you, you are free to leave but we invite you to come back to watch a short performance created from the morning's session from 12:30pm (children aged 6+). Sign out will be at 11:30am for children aged 4-5 years and at 1pm for children aged 6+.
Places at our Open Day are limited and booking is essential. Please get in touch if you would like to book a place at our Open Day and we will happily get that booked in for you. Please contact Principal Lydia at: lydia.macritchie@pqacademy.com
We hope to meet you very soon!
Map & Directions