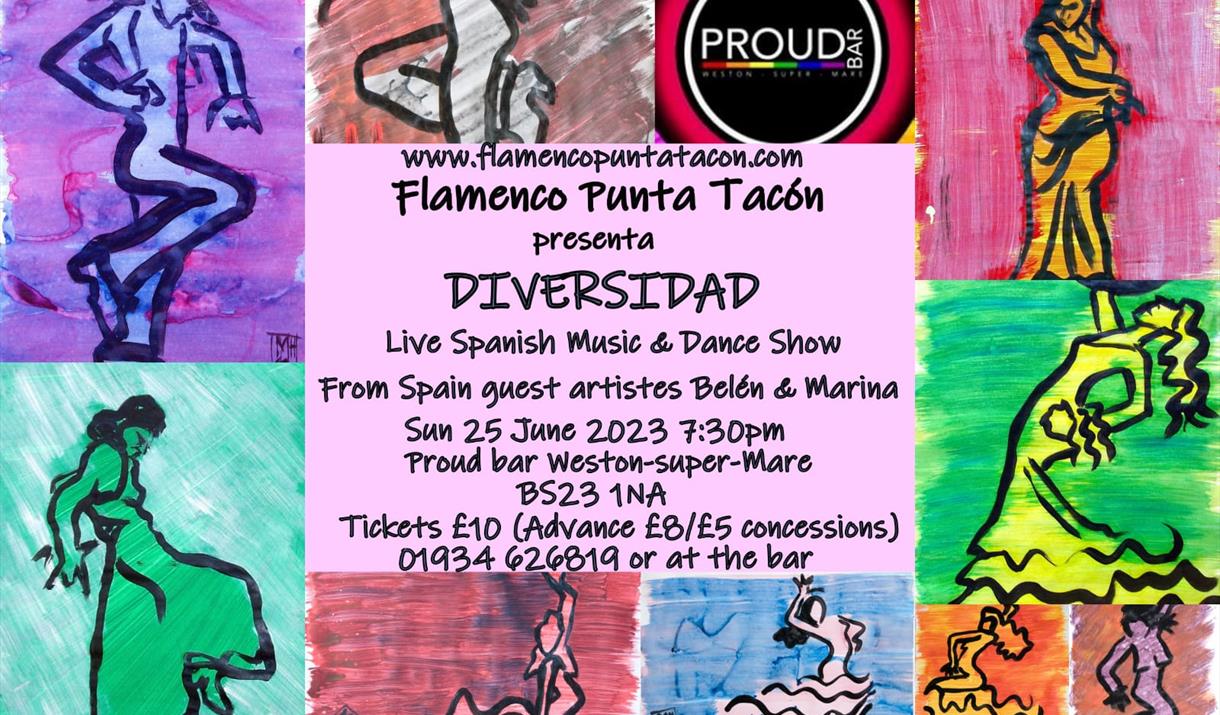 About Us
Flamenco Punta Tacón presents DIVERSIDAD at Proud Bar, with guest artistes Belén & Marina from Alcalá de Henares from Spain.
You are in for a unique treat! This live Spanish music and dance show explores the passionate. dramatic and diverse art form of Spain's south, with influences from Asia, North Africa and Latin America. Guitar, dance and song (cante). clapping (palmas) and vivid costumes combine in a colourful fiesta with a fiery spirit.
Tickets are priced at £10 on the door, or £8 in advance. Concessions are £5, but book in advance to secure your place. Tickets available from Proud Bar and Community Hub, 20 Boulevard, Weston super Mare BS23 1NA.