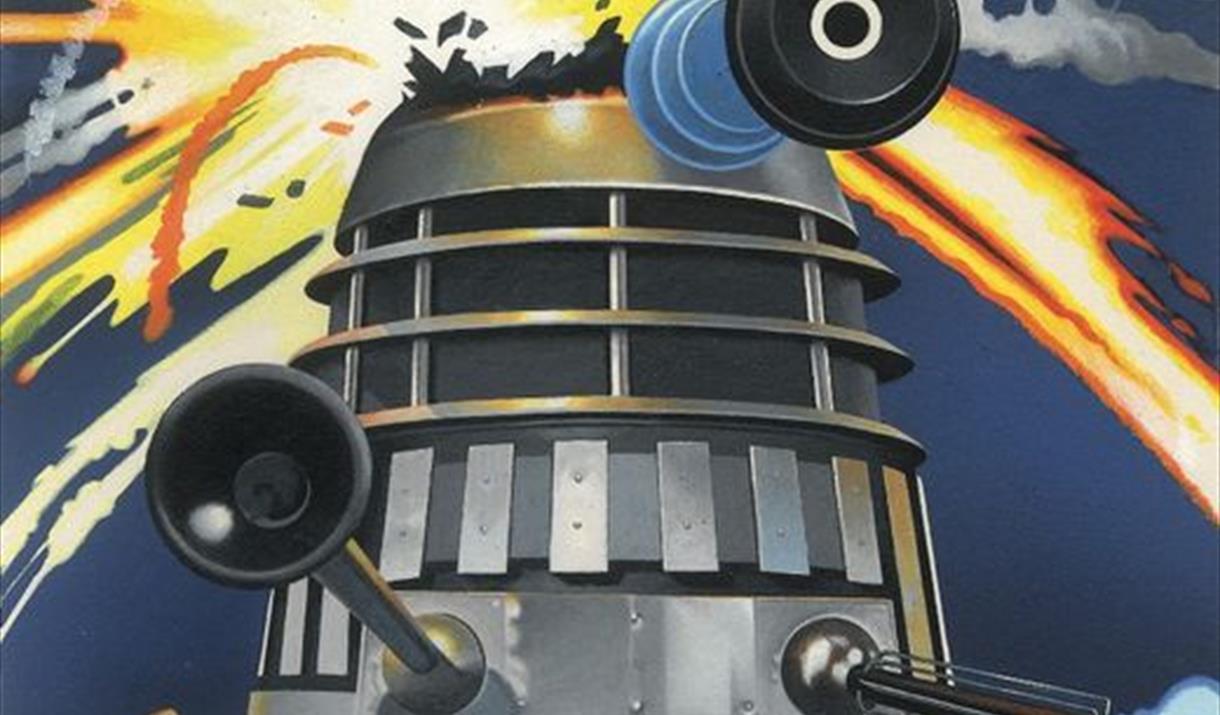 About Us
A Doctor Who exhibition is coming to Weston Museum as the the programme celebrates its 60th anniversary. (The Museum is closed on a Sunday and Monday).
It is claimed the free exhibition will feature the largest collection of original and digital art from the programme in one location.
Adventures in Time and Space - 60 Years of Doctor Who Art - will feature items from the show's history - from the first Doctor William Hartnell's series to that of latest star Ncuti Gatwa.
The exhibition will feature book covers, VHS video covers, annuals, comics, graphic novels, digital art and even a never-seen-before painting.
Much of the material has come from fans and collectors.
The museum has dived into the TARDIS of artistic archives, rounding up an exceptional collection from private art collectors and dedicated fans who've lovingly held onto these visual treasures. Marvel at the original cover art of the very first Doctor Who Annual from way back in 1965 – the colours as vivid as a freshly regenerated Time Lord. We've joined forces with Doctor Who's very own artistic time-travellers, securing their prized works from their dusty vaults and bringing them to life with high-resolution digital wizardry.
This artistic ensemble features legends like Andrew Skilleter, whose art has become as timeless as the Doctor's adventures, and Chris Achilleos, the genius behind the iconic covers of the Target Doctor Who novels. There's also Colin Howard, the artist responsible for those captivating video covers, the legendary Dave Gibbons of Marvel comics fame, pop culture chronicler Jeff Cummins, and storyboard extraordinaire Mike Collins from Bad Wolf Studios. The line-up continues with Jessica Martin, Bill Donohoe, David McAllister, Lee Binding, Lee Sullivan, Sophie Leong, Gwen Burns, Eren Angiolini, and the dynamic duo Anthony Dry & Stuart Crouch.
Map & Directions