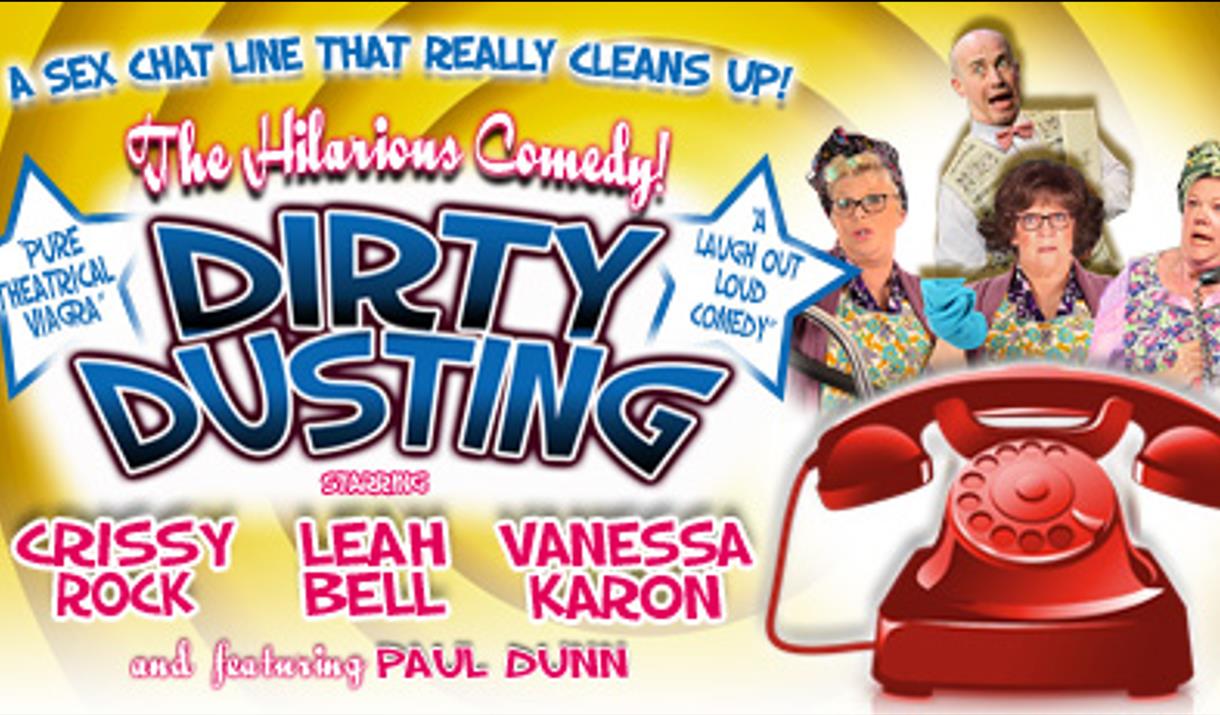 About Us
Production company Entertainment Unlimited have embarked on another UK wide tour in October 2022 with the laugh out loud comedy, Dirty Dusting.
THIS IS AN EVENING OF PURE THEATRICAL VIAGRA
Our Autumn production stars Crissy Rock (Benidorm) and Leah Bell (Stage Award Winner):Vanessa Karon and Paul Dunn.
Gladys, Olive and Elsie are three "vintage style" cleaning ladies who, threatened with redundancy, chance on an 'unconventional' way of earning some extra cash.
A wrong number requiring a Sex Chat Line rings into the office and gives them a great idea… "Why not start their own Sex Chat Line?" After all, their age and appearance won't matter on the telephone and providing they can keep this a secret from Dave, their boss…they could be onto a winner!
What could possibly go wrong????
Map & Directions