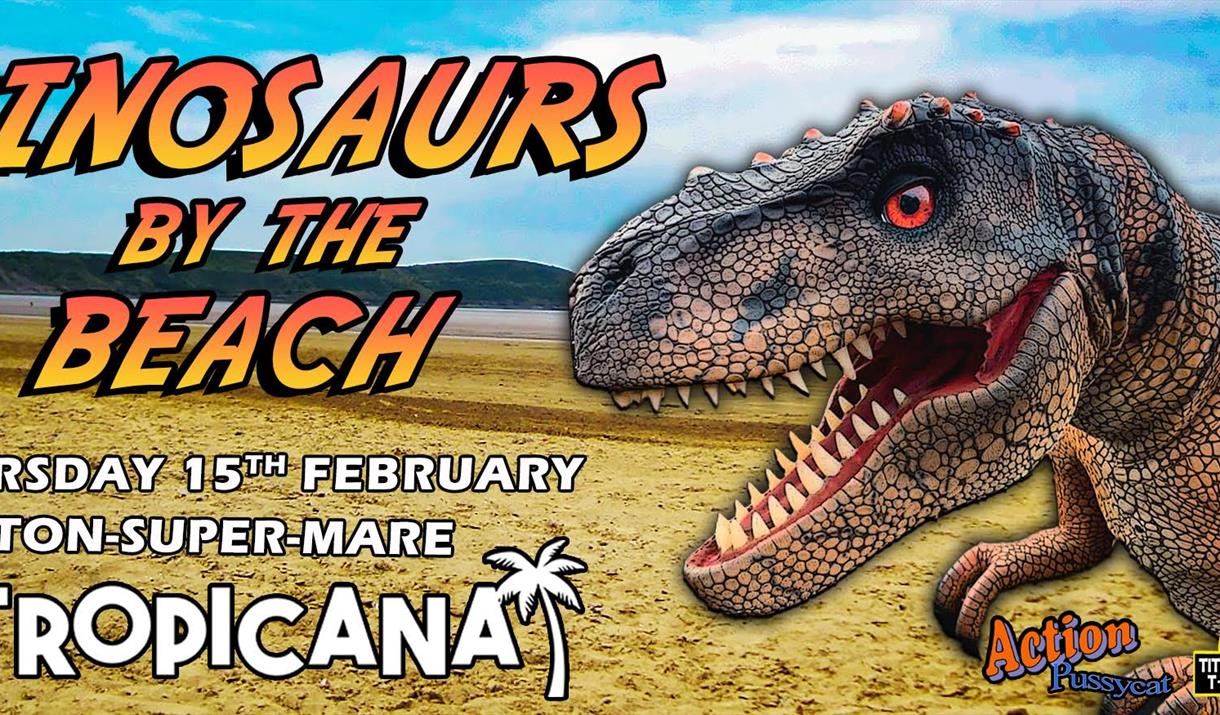 About Us
Calling all DINOSAUR fans!
A Dinosaur event that is packed with pre-historic fun at The Tropicana, Weston-super-Mare on Thursday 15th February.
There will plenty of Dinosaurs to meet in this live action event. Your host, Dino Hunter Ade Venture, will organise Dinosaur games and activities, plus introduce you to different Dinosaurs in a spectacular Dinosaur show. Pet a prehistoric predator. Take a seat on a Triceratops. Tremor at the terrifying T-Rex. Discover fun facts about your favourite Dinosaurs. There will also be plenty of photo opportunities to capture some monster memories.
2 Roarsome Shows:
1st Show - Doors open at: 10:30am for pre-show fun * Show time: 11am.
2nd Show - Doors open at 1.30pm for pre-show fun * Show time: 2pm.
This is a seated event.
Map & Directions