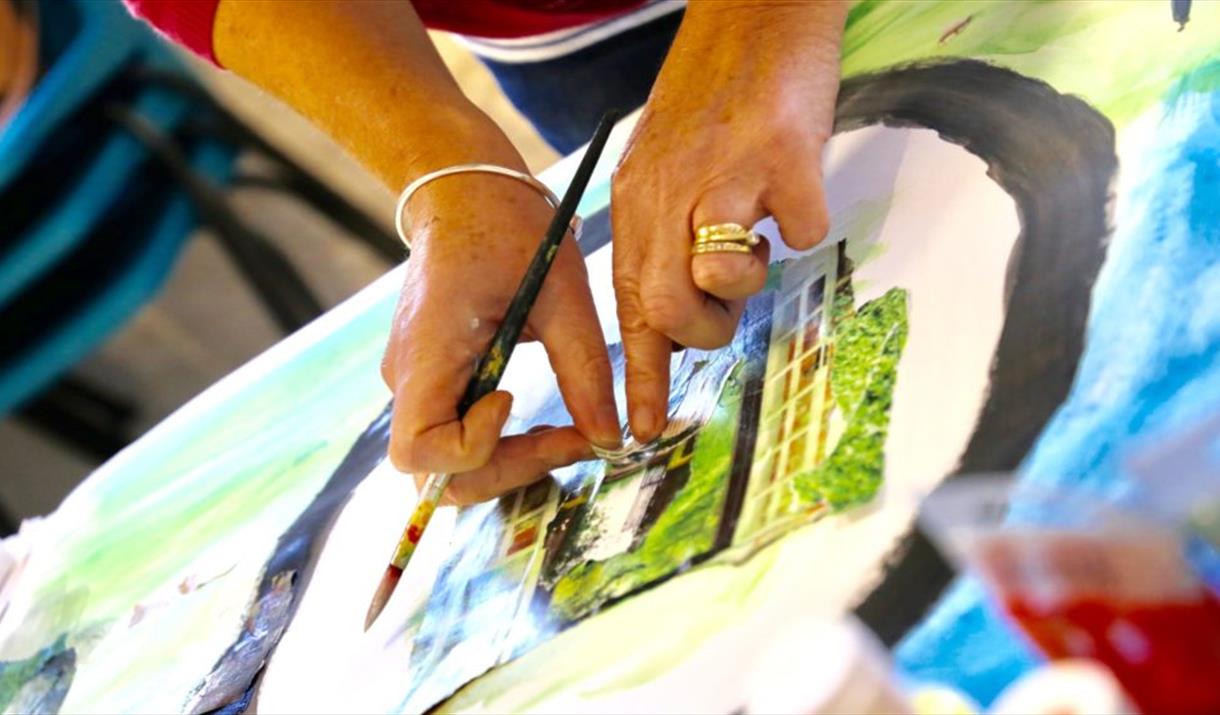 About Us
Climate Carnival Arts Workshops
Workshop sessions that creatively explore environmental topics and sustainable themes, using reclaimed, re-used, ethically sourced materials to create spectacular flags, banners, costumes, headdresses, props, instruments for the climate carnival.
An opportunity for the wider Weston community to create together, whilst debating ideas, developing wider perspectives and creative solutions to action on climate change.
The sessions will be facilitated by local artists alongside larger-scale carnival workshops to work towards the climate carnival and procession event, when you can join in and party along in a finale filled with music, dance and roller-skaters in Weston's Italian Gardens on 11 September.
These free community art workshops for all ages take place throughout summer: July 23, 30 + Aug 6, 13, 20, 27 + 3 Sept – come along to just one workshop or all of them; the choice is yours.
'The Fashion Show and Climate Carnival' takes part at Weston's Italian Gardens on 11 September. More information is HERE
This activity has been developed by the SEE MONSTER Think Tank community initiative.
Map & Directions