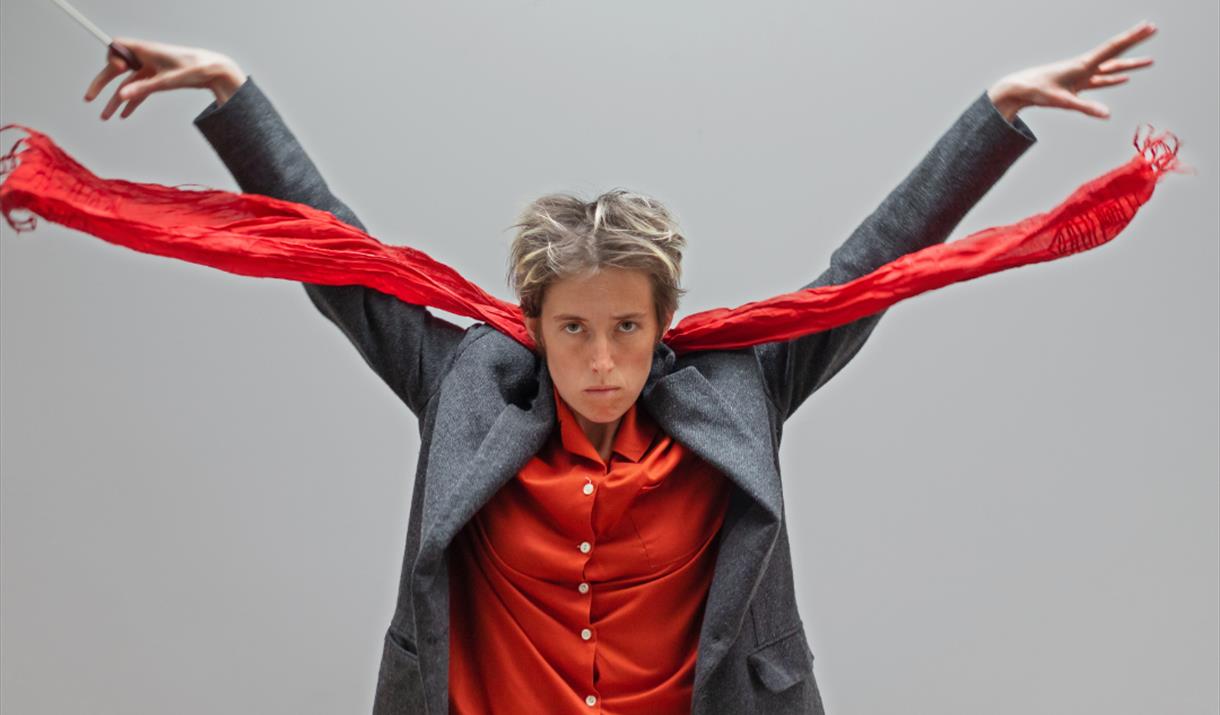 About Us
Boorish Trumpson: a power-grabbing rehearsal conductor who will stop at nothing to gain ultimate control over the orchestra. And YOU are the orchestra. #MakeMusicGreatAgain
With clowning games, audience interaction and unexpected orchestral manipulations, Boorish Trumpson plays with the audience in an attempt to assert his ultimate power grab. The unique sound design, virtuosic physicality and playful absurdity of the piece (not to mention a script constructed from verbatim Donald Trump and Boris Johnson quotes) creates a raucous humour whilst the bigger questions bubble below: in our world of troubled politics, how complicit are we in enabling such figures to rise to the top?
An interactive, music and clowning-filled interrogation of power and those who wield it from critically acclaimed Lecoq-trained clown Claire Parry.
Praise for Boorish Trumpson:
★★★★★ "Mesmerising clowning and physicality" Express
★★★★★ "Incredibly unique and a whole lot of fun" Bookmarks & Stages
★★★★★ "Unmissable…Simply spellbinding" EverythingTheatre
★★★★ "Hilarious, bold & shrewdly clever masterclass in interactive physical comedy" FringeBiscuit
★★★★ "Claire Parry is masterful" Theatre Weekly
★★★★ "Fantastic comedy timing" VoiceMag
What the audience said:
"Razor sharp, masterful performance, hysterically funny!"
"Virtuosic"
"By far the highlight of our Fringe"
"FIVE MASSIVE STARS. Would go again in a heartbeat."
"as a Fringe goer of more than 30 years... Highly recommended!"
Map & Directions