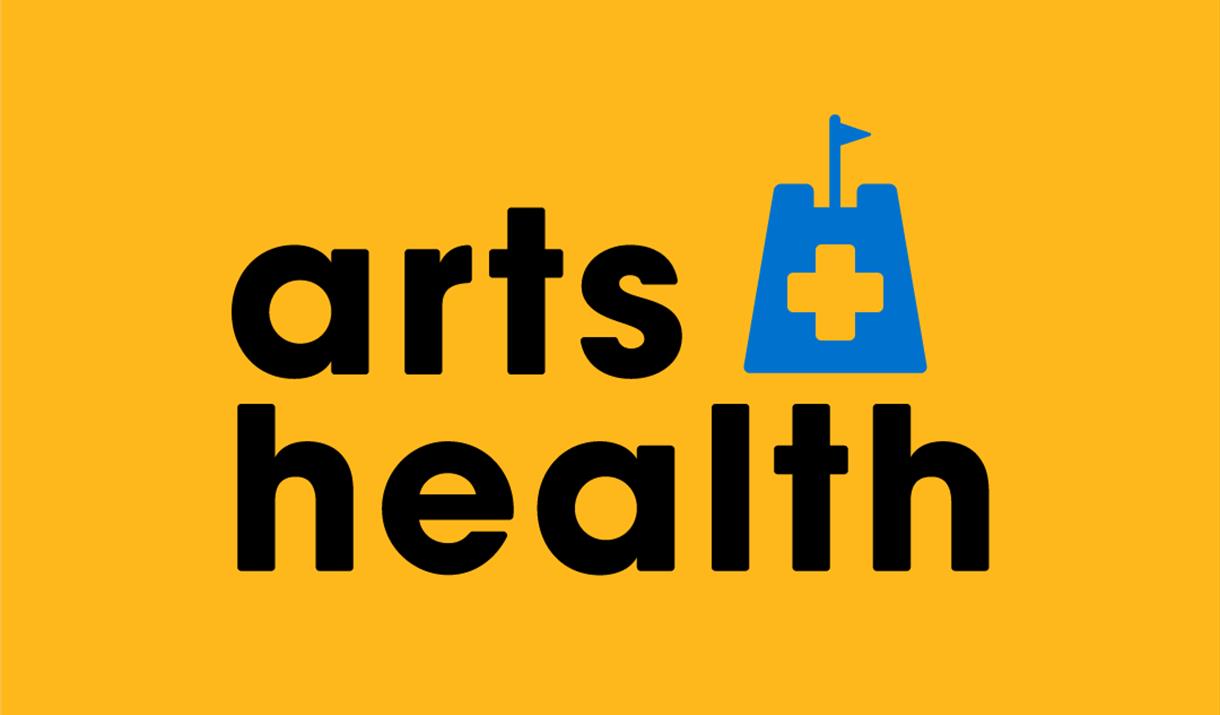 About Us
Co-produced by Super Culture and University Hospitals Bristol & Weston NHS Foundation Trust, Weston Arts + Health Weekender is back with a range of fabulous creative and outdoors activities for 2023.
Includes art, walks and performance. Here's some of the event's highlights:
Friday 29 September: The festival launches with a celebratory birthday artwork in The Sovereign which will be co-created across the weekend by the community with textile artist and healthcare researcher Dr Rebecka Fleetwood-Smith. People are invited to add their voices to the artwork that is inspired by stories expressed in birthday cards created by staff and patients at UHBW to celebrate the 75th anniversary. Taking place in Unit 27 of The Sovereign throughout the weekend from 10.30am – 4pm.
There is also a range of free, drop-in activities for staff at Weston General Hospital, including craft sessions, poetry and music in Rafters café. Street artist Stewy will also be creating a specially commissioned mural of Aneurin (Nye) Bevan to be unveiled during the weekend and displayed in the hospital grounds.
On Saturday 30 September, a multi-arts programme and community celebration of song, music, poetry and performance will be shining out from Super Wonder Shrine on the high street between 10.30am and 4pm, with the premiere performance of the new Birthday commission 'Listen In: NHS at 75; by the UHBW NHS Foundation Trust Choir.
Or join a specially curated walk along the newly launched coastal path, featuring activities including ornithology, art, foraging, poetry and music set in the surrounds of stunning landscape. The various walks are free, bookable in advance and will take place at designated times throughout the day from 9am – 5pm. The great outdoors will also feature in a free, drop-in Park Yoga session from 10.30am – 11.30am in the tranquil setting of Ellenborough Park. This programme of activity is kindly funded by Natural England.
At Weston Museum from 10am – 4pm, join Create Together artists for courtyard workshops crafting natural materials such as clay, sea glass and driftwood and meet volunteer walking group leaders to tell you more about sociable walking and wellness opportunities on your doorstep. This is a free, drop-in event.
On Sunday 1 October, local NHS stories feature within a new audio commission and bespoke soundscape created for SW!M 75. SW!M 75 is a live synchro inspired performance, co-produced with Diverse City and supported by National Grid's Community Matters Fund. Taking place at 2pm in and out of Weston's Marine Lake, the showcase will include Weston's newly established Super Synchro group, alongside NHS workers and members of the public, with D'deaf, disabled and non-disabled performers welcomed equally. Open rehearsals are running on Mondays throughout September for all to join.
Also at Marine Lake from 12pm – 5pm (booking details to be announced), you can take to a rowing boat and lap up a new story commission for Luke Jerram's installation 'Crossings', produced by Radio 4 producer Julian May to pay tribute to the interlinking journeys of Windrush and NHS, both reaching a milestone 75 this year. This story will be premiered on the first day of Black History Month.
Round off the weekend by settling back for a theatre performance by Super Culture's 'Open Door' adult drama collective, taking place at 5pm at Weston's Front Room Fringe Theatre. 'The Cabaret of Opportunity' celebrates the 75th anniversary in an uplifting new show that comes from the heart of Weston's South Ward.
Here's the line up of the Health Weekender events. All events are free.
EVENT LINE UP
Friday - Sunday, 10-4pm Unit 27 Sounds of the NHS, Unit 27 Sovereign Centre, BS23 1HL
Friday - Sunday 10.30-4pm Happy 75th Birthday NHS (community art) Unit 27 Sovereign Centre, BS23 1HL
Saturday 11-1pm Poetry & Music Walk - Coasting Along (booking essential) Grand Pier
Saturday 1pm Art Walk (sold out)
Saturday 3.30pm Foraging Walk (booking essential) Entrance to Uphill Beach, BS23 4XY
Saturday 9-10.30am Bird Walk (Meet outside Bay Cafe, Tropicana, BS23 1BE
Saturday 10-4pm Creative Workshops at Weston Museum BS23 1PR
Saturday 10.30-11.30am Salute to The Sun, Yoga in Ellenborough Park BS23 1XJ
Saturday 10.30-4pm Super Wonder Shrine Showcase (Song, music & poetry) High Street BS23 1JE
Sunday 11-5pm Crossings by Luke Jerram at Marine Lake
Sunday 2pm Swim 75 at Marine Lake
Sunday 5pm The Cabaret of Opportunity, the Front Room, BS23 1FF
Map & Directions