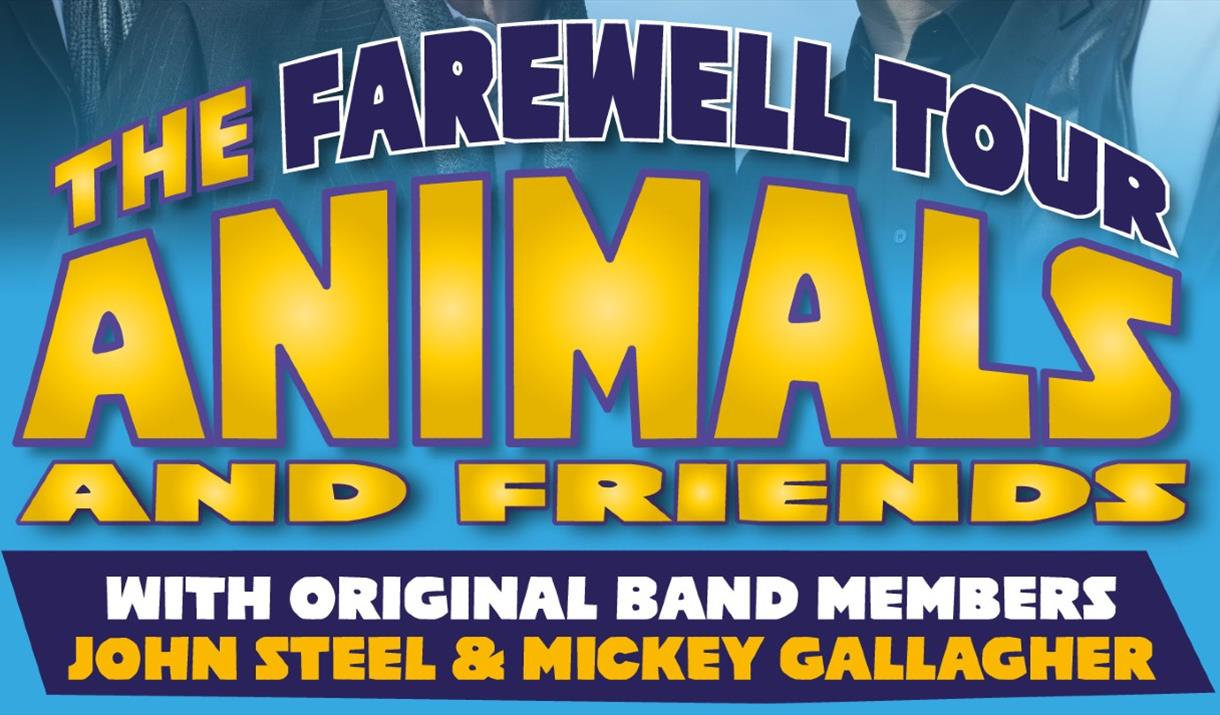 About Us
The Animals were one of the most iconic Pop, Rhythm and Blues bands of the 1960's. They had over 20 Global Top Ten Hits, and remain a seminal rhythm and blues band who still commands great respect.

Featuring two original Members, founding member JOHN STEEL on Drums and MICKEY GALLAGHER, who replaced Alan Price in 1965 on keyboards.

The gave us such huge hits such as "We Gotta Get Out Of This Place", "Don't Bring Me Down", "Baby, Let Me Take You Home", "Don't Let Me Be Misunderstood" and their multi million selling anthem….."HOUSE OF THE RISING SUN"

Now on their Farewell Tour, Hear all the hits and more, songs from Ray Charles, John Lee Hooker, etc.

A night of nostalgia, great memories with great Hits, Not To Be Missed!!
Map & Directions