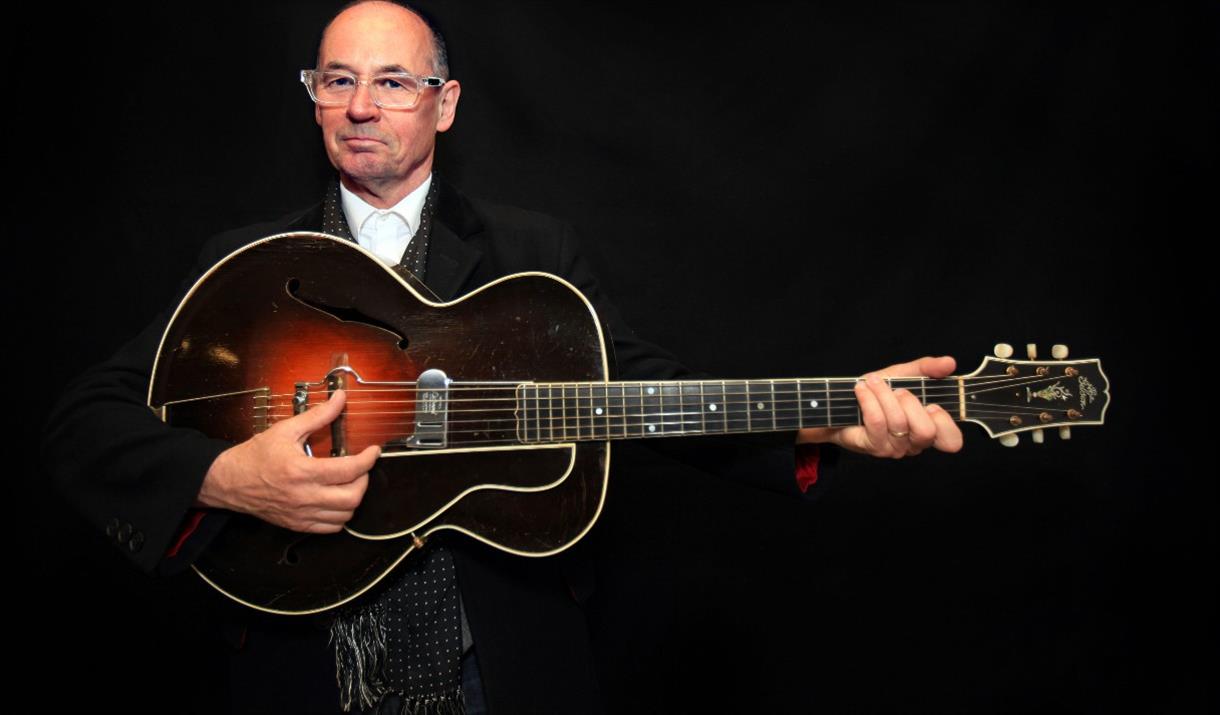 About Us
Andy Fairweather Low's pedigree is the stuff rock dreams are made of. He first came to prominence at the vanguard of the new youthful expression of music as the lead singer in Amen Corner. The 60s saw them clock up hit after pop hit. Songs such as 'Bend Me Shape Me', 'Hello Suzy', '( If Paradise is) Half As Nice' are internationally remembered to this day. But if you were paying close attention you might have picked up a clue in the magnificent 'Gin House' to Andy's future musical collaborations.
Since the early days Andy has gone on to work with Eric Clapton, George Harrison, Bob Dylan, Jimi Hendrix, David Crosby, The Band, Elton John, Roger Waters, Richard and Linda Thompson, Dave Gilmour, The Who, BB King, Joe Cocker, Steve Winwood, Donald 'Duck' Dunn, Jimmy Page, Ronnie Lane, Linda Ronstadt, Roddy Frame, Emmylou Harris, Joe Satriani, the Bee Gees, Jeff Beck, The Impressions, Lonnie Donegan, Ringo Starr, Steve Gadd, David Sanborn, Benmont Tench, Warren Zevon, Charlie Watts, Mary J. Blige, Dave Edmunds, Georgie Fame, Bonnie Raitt, Otis Rush, Phil Collins, Van Morrison, Gerry Rafferty, Chris Rea, Buddy Guy, Chris Barber, Jackson Browne, Bill Wyman, Sheryl Crow, Clarence'Gatemouth' Brown, Pete Townshend... and hundreds more.
Now following a solo path, his first solo album in 24 years Sweet Soulful Music was released late in 2007 followed by The Very Best Of Andy Fairweather Low which was released in the UK in June 2008 and the Live DVD followed hot on it's heels.
A world tour as musical director with Roger Waters band then a European tour with Bill Wyman's Rhythm Kings might be difficult to top for most people - but not for Andy Fairweather Low who just segued smoothly into a major solo tour last summer with some of the world's finest musicians in his band. Following an acclaimed UK Tour in Autumn 2012 Andy completed a third tour with The Low Riders in Germany.
If you just remember Andy's early work and major solo hits such as 'Wide Eyed And Legless', you're in for a treat - there's so much more!
Andy and the band opened the shows for Eric Clapton on his his 2013 European Tour, Summer Festivals and then Japanese and UK tours in their own right promoting the release of their wonderful new album Zone-O-Tone.
Map & Directions