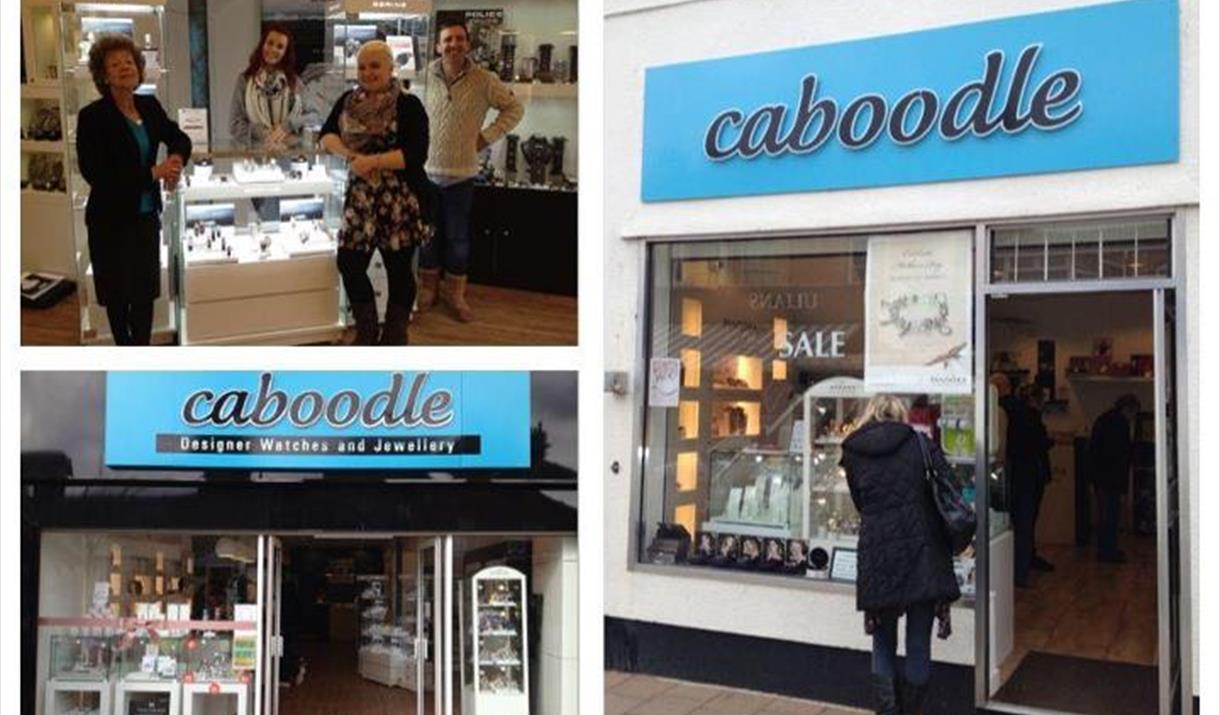 About Us
This lovely little jewellery, watches and gift shop is just around the corner from the high street at the beginning of Meadow Street. It's in a pedestrian zone and is easy to reach on level ground.
There are some well known names such as Bering watches with sapphire glass faces and Storm watches to choose from. Caboodle offers wide ranges of stylish, branded jewellery names such as Coeur de Lion, Trollbeads, Thomas Sabo and Clogau gold jewellery crafted from very rare rose gold sourced in Snowdonia, Wales, which is just across the Bristol Channel from Weston-super-Mare.
Caboodle is one of the South West's leading lifestyle and jewellery retailers. There are charms, bracelets, earrings and necklaces in store as well as a huge variety of quality rings that you won't find anywhere else in Weston-super-Mare.
Nearby to Caboodle is a variety of other independent shops ranging from fruit and vegetables to pet foods, Outdoors & Active just up the way that will offer you everything you need to enjoy the outdoors, Rose & Amber for ethnic gifts and MT Games for collectors items and modern day games to name just a few. Also there are cafes and bars all around so you can enjoy a good amble around the shops and then rest your feet before the next onslaught to shopping!
If you're not sure what to select, you'll find customer service here that is second to none. It's a passion with all the team at Caboodle to ensure that you go away happy with your choice and they'll gladly spend time with you to make sure that you are happy with your purchase. Buying jewellery is an investment in the future, it's a gift that gives long-lasting memories and you never forget the occasion. So Caboodle believes in serving you right!
Map & Directions