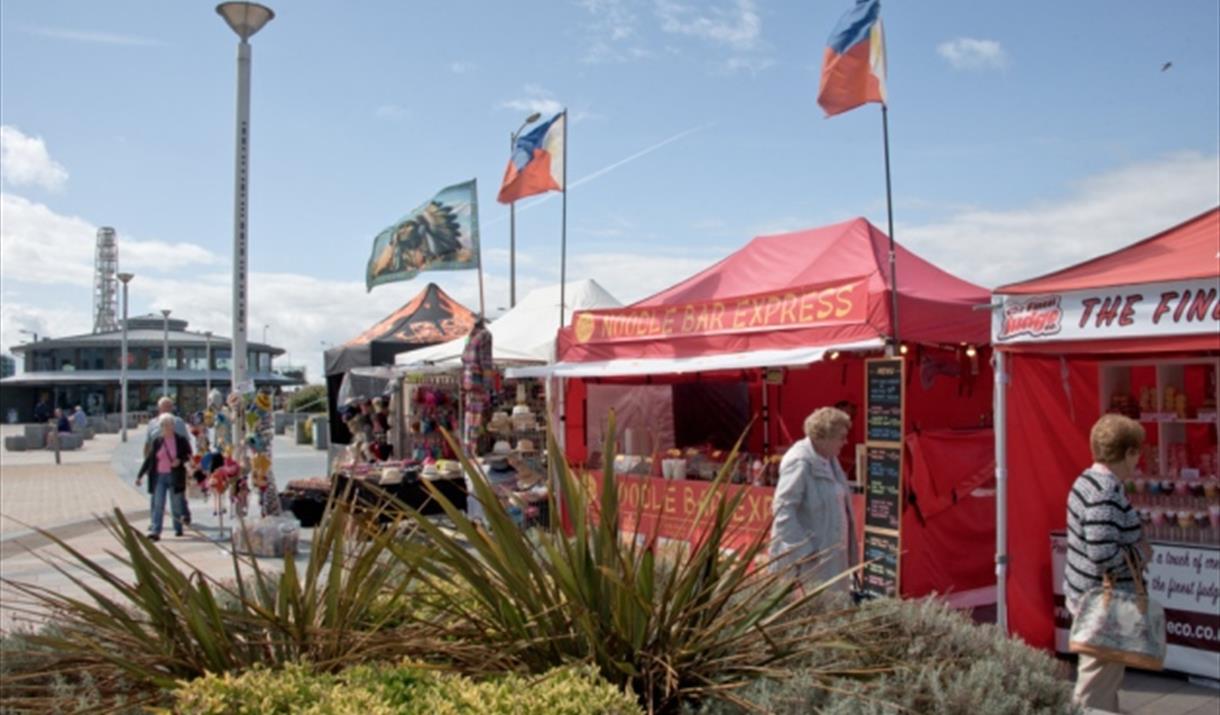 About Us
Weston-super-Mare Continental Street Market 2021
The Continental Street Market is heading back to Weston-super-Mare.
Located in Princess Royal Square, opposite from the entrance to the Grand Pier, and taking place Thursday - Sunday, it's sure to be an extremely busy event with very high footfall.
Expect to find a mix of traders selling food and craft items from around the world. From hot food treats to fresh goodies to take away, all rounded off with some quirky and unusual craft items.
For all trade related enquiries then please contact RR Events Head Office on admin@rrevents.co.ukor 01515481113
This event has been uploaded to the Visit Weston website by a representative of the event itself and not by the Visit Weston team.
Visit Weston takes no responsibility for event cancellations, incorrect event information, image copyright issues or ticket purchasing.
We are grateful for all event submissions from organisers and welcome the details of all events taking place within a one hour drive of Weston-super-Mare.
If you would like to upload an event for submission to the Visit Weston website, please use the 'Submit Event' link in the very top right of every page on www.visit-westonsupermare.com and complete the necessary fields. You will be notified when your event is accepted and published.
Map & Directions