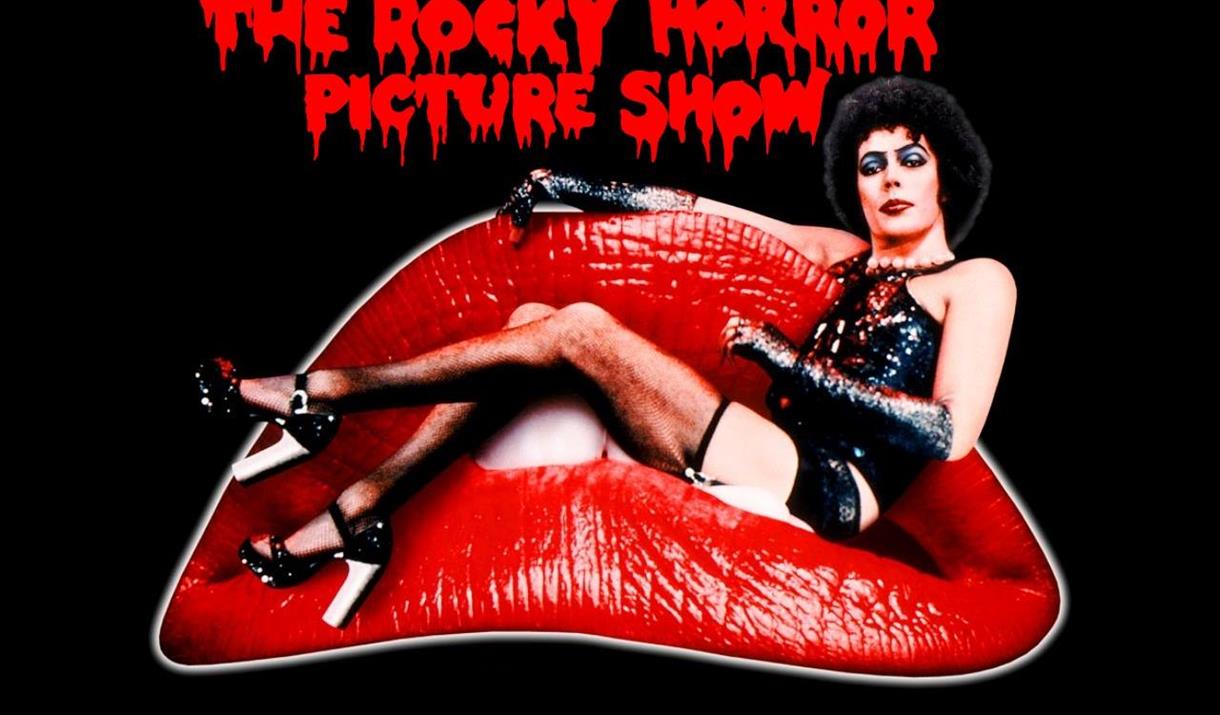 About Us
The world's favourite rock 'n' roll musical is coming to Weston-super-Mare to thrill you with its frothy fun and naughty moments! Following over 40 years of ...

Stockings are probably a necessity?

This film is a 15 - Gates Open at 7.00pm Film starts around 8.30pm

Food and Drink available on siteStockings are probably a necessity?

Venue website: http://www.oldtownquarry.co.uk/index.html

FAQ's

FOOD AND DRINK

This is NOT a Bring Your Own food or drink event. There will be a bar / food and drink on site. Please don't create an awkward situation. If you arrive with food / drink you will be asked to leave it at the gate for collection when you leave.

TICKETS

They are e-tickets and will be emailed to you, please make sure you have checked your email account properly, junk mail etc. A lot of people have different email addresses for paypal, your tickets will be emailed to the address you enter at the box office. Our box office provider is Ticket Tailor. You may bring your tickets on your phone rather than print them off.

CAN I BRING THE KIDS?

That depends on the show, please check the show information to find out.

ARE THERE TOILETS?

There are toilets at all the screenings including facilities for disabled guests.

WHAT SHOULD I WEAR / BRING?

Something warm and waterproof to wear - even the warmest day can turn chilly

Something to sit on - we prefer picnic blankets to camping chairs, but both are welcome, and then you can be as romantic / homely as you like. Bring a sleeping bag or blanket and snuggle up, and a few scatter cushions, it's up to you!

Other things that could be handy are torches, lanterns, socks or a waterproof, garlic to scare the vampires, beautiful singing voices.

And finally and very rarely - some good will - occasionally technology plays silly buggers with us, but we always get back on track.

WILL THERE BE PARKING?

Not on site but there is a car park nearby and parking on the streets around the venue

CAN I BRING MY DOG?

Sorry but dogs (unless they're a guide dog or hearing dog) aren't allowed at the screenings.

WHAT'S THE ACCESSIBILITY LIKE?

The venue is wheelchair accessible. If you have any additional needs then please get in touch and let us know how we can help you.

WHAT TIME DO YOU START?

We can only start projecting once the sun goes down, so we're entirely dependent on the mood of the big ball of fire in the sky as to when we can start. We do open earlier so you can come and enjoy the venue, catch up with your mates and enjoy a drink or two before the movie starts. Please check each films details for the start time.

IS THERE ANY FOOD OR DRINK?

There will be a bar and hot food will also be available throughout the night.

We will also have veggie grub too!

CAN I BRING A BBQ?

Sorry, but no BBQs or naked flames of any kind

REFUNDS?

Sorry, but we can't issue refunds on tickets.

WHAT IF IT RAINS?

Rain Smain! If it does rain we'll be ignoring it and continuing with the movie. If the weather is biblically awful (torrential rain or high winds) and we have to cancel the event, we'll give you replacement tickets for another one of our screenings.

If we can we will make an early call if the threat of rain seems too bad. All screenings really are subject to weather conditions..

Please make sure you provide an up to date email address as we will contact you by email with event updates, should the need arise.
Map & Directions