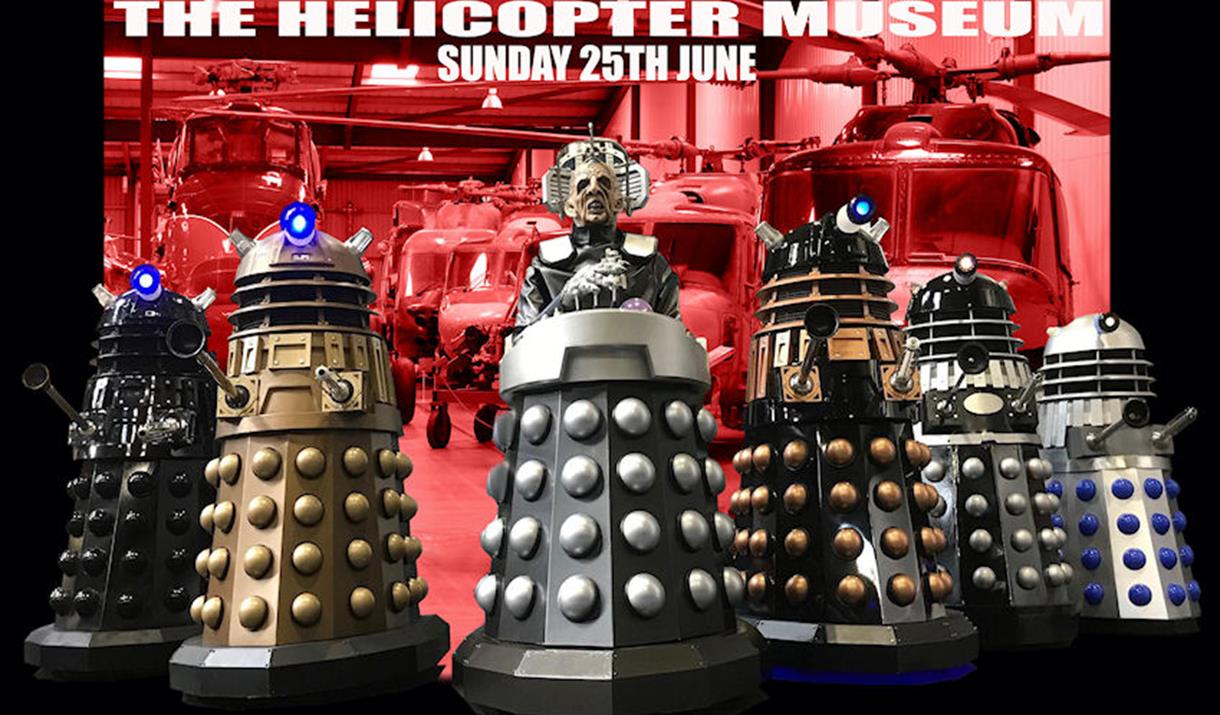 About Us
To celebrate the 60th anniversary of Dr Who, there will be a special one off Dalek Invasion Day taking place at The Helicopter Museum in Weston-super-Mare on Sunday June 25th this year.
Not only will there be life size animatronic Daleks stalking the display hangars of the aviation attraction looking for visitors to "exterminate!" but also a live interactive 'Audience With The Daleks' Show complete with the Tardis and photoshoot background displays. Also expect to see lots of costumed characters from the Dr Who archives including some past doctors themselves.
To keep in with the theme of the day the Museum will also be opening up several of its helicopters that have links to TV and Science Fiction Movies for visitors to explore including its Russian Mil-8 Helicopter.
"The Mil-8 is one of our most popular exhibits," explained the Helicopter Museum's Jessica Porter "It also has a rather unique Science Fiction history all of its own having starred in two Hollywood Sci-fI Movies, Marvel's 'Black Widow' and the soon to be released 'Rich Flu'."
The Dalek Invasion Day takes place on Sunday 25th June, with Dr Who themed dressing up welcome and encouraged. The best childrens costume on the day (which will be judged by a dalek panel of experts) will win a helicopter flight with a parent or guardian.
Full details of the event can be found on the museums website at www.helicoptermuseum.co.uk.