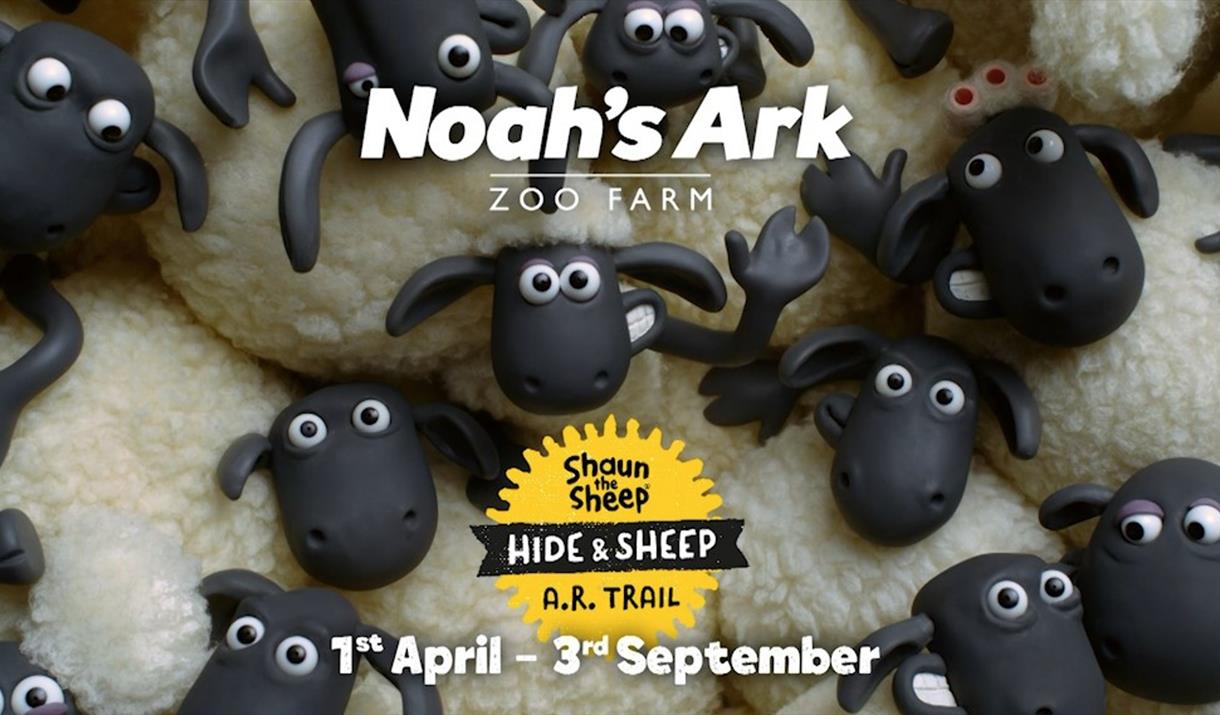 About Us
Noah's Ark has teamed up with Aardman to stage a baa-rilliant new event for 2023!
Get set for a farm-tastic experience this summer as an Augmented Reality trail starring Shaun the Sheep arrives at Noah's Ark Zoo Farm.
From 1st April -3rd September 2023 the zoo is hosting its first ever Shaun the Sheep trail experience, brought to life by augmented reality technology, engaging families and children with their surroundings in an exciting, new way.
The Hide & Sheep trail is a fun filled activity for the whole family. Simply download the free app, enter Noah's Ark unique location code 1999, and find the 11 Shaun the Sheep markers around the zoo. The exciting trail is included free as part of your big day out at Noah's Ark Zoo Farm. The trail is fully accessible to wheelchair users and buggies, with plenty of rest stops around the zoo to enjoy too.
Once found these markers will bring the popular character to life at the zoo in 3D, allowing guests to dance and pose alongside Shaun to create fabulous family memories.
Map & Directions