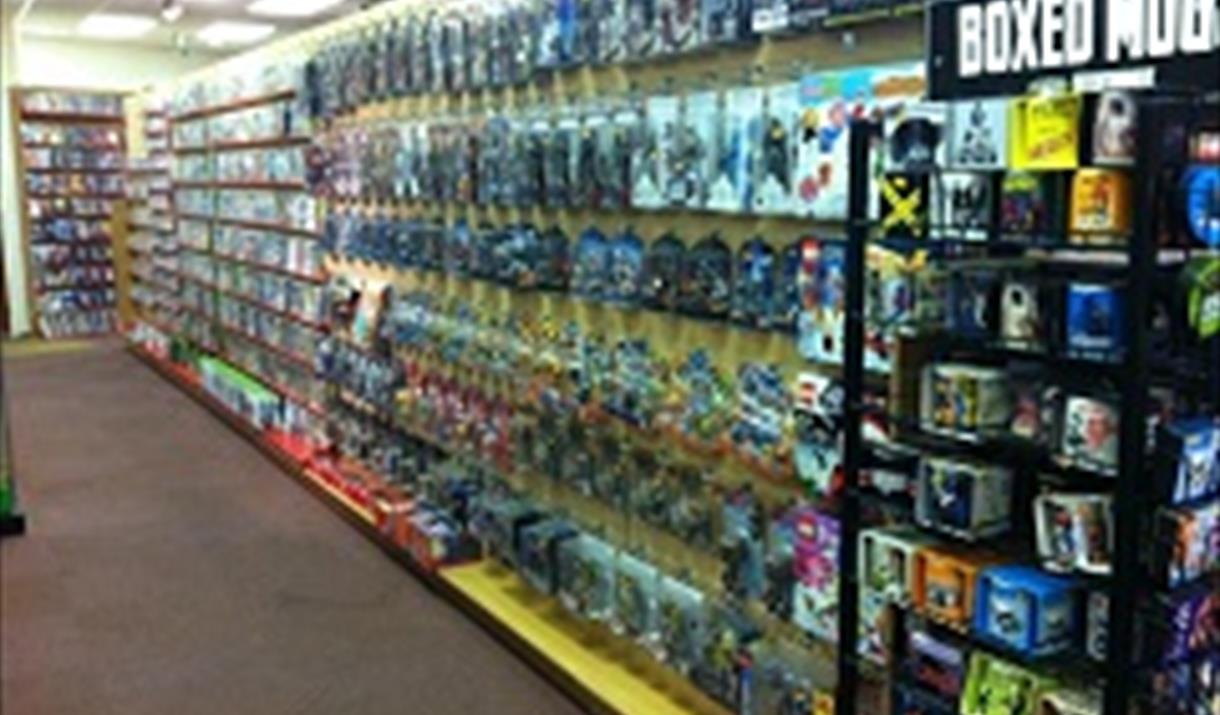 About Us
MT Games Ltd is a family owned business which started in 2001 with VHS videos, mega drive and N64 games and the newest console on the block at that time was the PS2!
Over the years the business has grown, with more consoles, dvds and blu-ray and a demand for film and game related products which meant that in 2010 we moved to larger premises to house all these new items. We are also now proud stockists of a huge range of LEGO. Along with our usual products we also stock a wide range of film and TV memorabilia, posters, mugs, figures.
Many updates later, our stock all things to do with TV, film and gaming, has continued to grow and we have also become an official stockist for Lego, Hornby, Scalextric, Airfix and Warhammer. From retro consoles to life size super hero figures, our shop has a constant changing stock of the weird and wonderful.
You can also trade in your items in store - so check out the attic for those hidden treasures and trade them in for something new.
So whether it's steam trains and modelling that floats your boat, or Warhammer gaming, retro gaming or more modern day games or movies that you prefer, there is definitely something at MT Games to capture your imagination. We stock a variety of accessories too, such as enamel paints for those of you who like to craft your own models.
Come and visit our store to have a look around our huge range of products and enjoy the nostalgia. We're sure you'll find something you love! We're located on Meadow Street, just around the corner from the high street of Weston-super-Mare, amongst a community of independently owned shops that all have their own appeal, we are sure that you will enjoy pottering around our shop and our area.