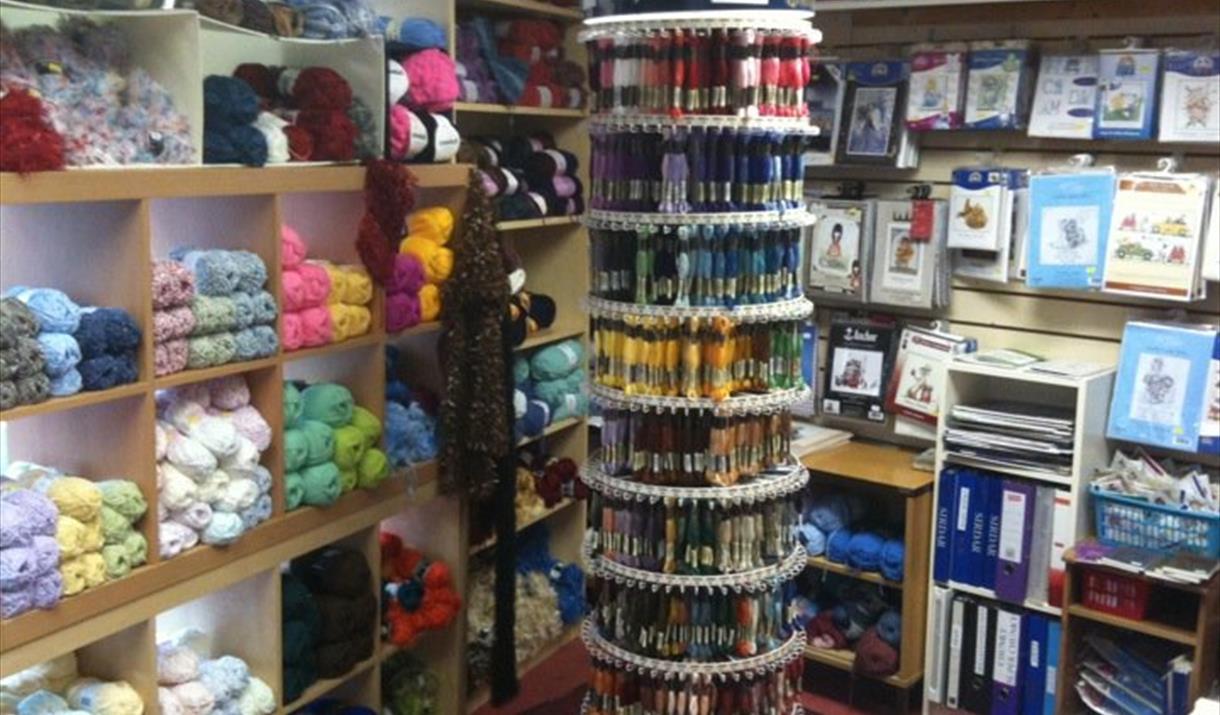 About Us
Cross Patch Craft Store is a family run craft shop situated in the heart of the Orchard Meadows shopping district in Weston-super-Mare. When we established in April 2001 we were selling just Cross Stitch tapestries. Since then, we have expanded and expanded and are now situated in two adjoining shops and as well as cross stitch supplies, we sell knitting and crochet supplies and all manner of sugarcraft cake decorating products.

We've also extended our service to offer a wide range of classes to help you improve your crafting skills. Due to the Coronavirus pandemic, these have had to be put on hold temporarily and we're hoping to re-start in September 2021. Click on our shop page link to see the full list of what we have on offer and when.
Do you have a teddy bear that needs some tender loving care? Or perhaps you are making a brand new teddy bear or cuddly toy? We sell safety eyes and noses as well as the polyfill stuffing! Do you want to learn to crochet? We have all you need to start. Are you an experienced knitter? We have knitting needles of all shapes and sizes, wools and yarns for all your needs, including organic.
The Naturals range of natural fibre yarns was created in response to a growing concern for the planet. They are more sustainable, natural, and bio-degradable. Stylecraft Naturals Organic Cotton is made from 100% organic cotton and is is available in a range of 38 shades, ranging from pastels to intense brights and darks. Plus we've made sure we included the five most popular shades - Gypsum (white), Fondant, Poppy, Leaf, Peppermint.
You'll find us on the corner of Meadow Street and Orchard Street close to other independent shops and Weston Museum, where it's free to enter.
Map & Directions