Tourist to Tourism Marketing Officer - Part Two
11th June 2019
Categories: Latest News
Read this installament of the 'Tourist to Tourist Marketing Officer' blog documenting my first year in Weston-super-Mare
It was just after Easter when myself and S squeezed ourselves and all our luggage into a taxi, then a train and then a coach bound for Weston-super-Mare. S had turned five just a few days before, her school was out for the holidays, I'd booked some time off work and we were both Weston-super-excited to see D and spend a few days by the sea, and hopefully catch a bit of sunshine too.
As ever at Easter, Weston was a hive of activity with families and kids enjoying the glorious weather. S has always been one of those kids at their happiest outside; having the beach right on our doorstop was going to be her idea of heaven.
She was surprisingly patient and well-behaved as we made our way closer to Somerset. I'd tried my best to keep her entertained (thank God for phones and tablets) as we crossed the counties and stared at endless ribbons of M5 tarmac from the coach window. When our coach pulled into Bristol bus station, she spotted some Bristolian graffiti, asking 'Mummy….? Why do all the walls and buildings have writing on them?' Cute. Her life experience of large cities and urban environments was minimal, so the hustle and bustle of a city like Bristol was all new to her. However, a year on she loves Bristol and graffiti-wise - she's inspired by the Weston street art trail and enjoys spotting her favourite JPS works around town (those are the boy on the skateboard behind Bond's Wine Bar and the wolf opposite Bistrot Pierre, by the way).
Our first evening in Weston was spent introducing her to Marine Lake and exploring the rock pools on Anchor Head at sunset. A path that disappeared under water and reappeared when the tide went out? Magic! It was a typically gorgeous sunny evening in Weston, golden light, warm and breezy – the perfect beginning for S and her first experience of Weston.
During our stay, we had agreed to try and cram in as much as we could, to really capitalise on the short time we'd be here. So one day we travelled to Bristol, showing S more than just graffiti and having a spot of lunch before spending the afternoon at Bristol Aquarium. S was spellbound by the place; wandering around open-mouthed at all the spectacular fish, particularly the seahorses and rays.
We called in at D's sister's house en route home, introducing S to everybody that I'd met some months before. As ever, she was her 'charming' self and the visit was a huge success, helped along by the fact that she'd been thoroughly spoiled with armfuls of birthday presents, almost every single one unicorn-related - always a winner in her book. Especially at that time, bu even now in moments like that, I still smile and shake my head in disbelief; we had met online quite by chance – no dating sites or matchmaking services involved, neither of us looking for love, but finding it anyway. And there we were, us two Doncaster girls, surrounded my D's family, drinking tea and eating cake in Weston-super-Mare. Who'd have ever thought it?
After such a truly lovely day, it's quite funny that looking back now, her most vivid memory of that whole gorgeous day is the forty-minute queue for the car park in Bristol. Kids, eh?
The next day we stayed closer to home to fully immerse ourselves in all that the seafront has to offer. It was the first time in a while that D had enjoyed all the 'touristy' things along the prom too, so it was going to be an education for all three of us. We enjoyed a stroll along The Grand Pier, not allowing ourselves to be distracted by that arcades and instead diverting S into having an ice cream at the end. Then myself and S risked vertigo from top of The Sky View wheel, where we had the most amazing view of the seafront, the town and the hillside, all the while D looked up at us from the pavement (he does not do heights!)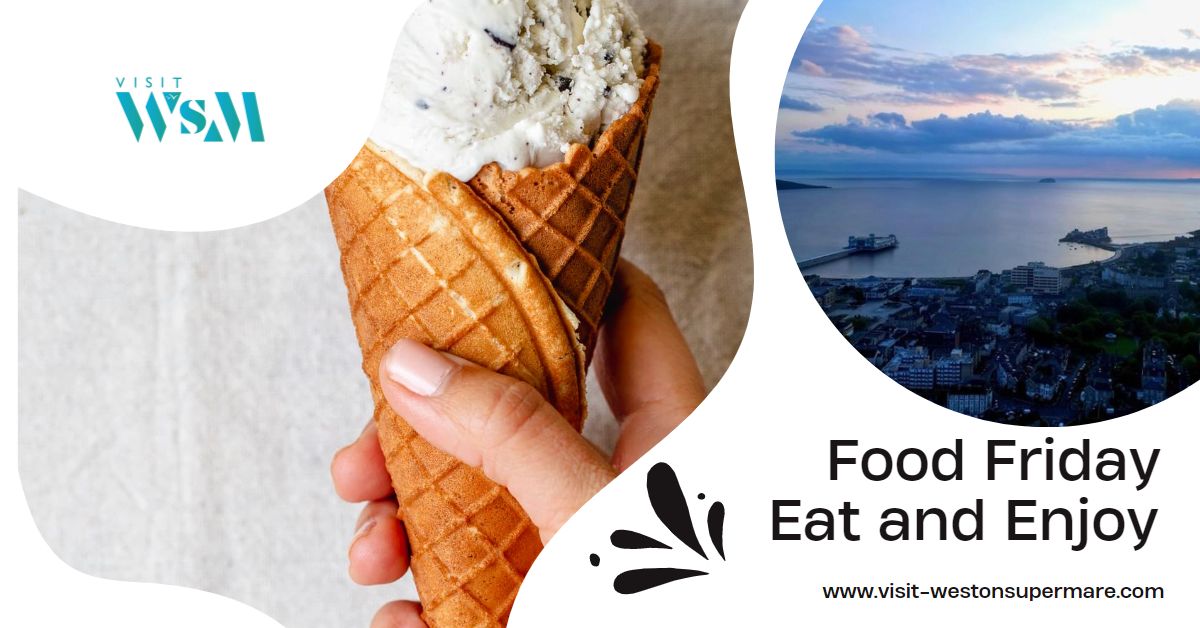 By now the call of the beach was too much to ignore for S, and she asked if we could go and make sandcastles with her new (bright pink) bucket and spade. It was low tide and so the sand sprawled backwards towards the water for miles (or so it seems) with not a chance of paddling, but of course being a 'newbie' to town, S wasn't aware of one of Weston's most famous landmarks yet, the MUD!
Being more familiar with the landscape of the beach, us 'sensible' grown-ups had already insisted on S wearing her wellies, but unfortunately this later proved to be our – or her downfall...
After spotting the huge area of brown sludgy stuff, wading through the mud was far more appealing than just making sandcastles and so, she was soon having a whale of a time in that. She was laughing at the funny squelching sounds and joined in playing with another little girl who was barefoot and playing in the mud.
'Mummy? Can I take my wellies off and play like this girl?' She called to me.
'No Darling, I'd rather you didn't. We'll be going back to the flat soon and we don't have any towels or clean clothes with us for if you get muddy and we've got to walk back to the car yet'.
Famous. Last. Words.
D and I looked on from the 'proper' sand, both pleased that she was enjoying herself. I looked away briefly, to take yet another photograph, only to then hear D utter: 'Oh no….'
My heart sank as I spun around to see that S had taken a tumble after one of her wellies had been sucked in the mud and was stuck fast. Then, by trying to squirm free, she'd lost her balance and was now sat in fits of giggles, up to her middle in Weston-super-Mud. Not being able to put her hands on anything firm and hoist herself back upright, she couldn't free herself and in attempting to do so, just became muddier and muddier. 'Stay still!' I shouted as I carefully (and begrudgingly) began making my way towards her, seeing my own feet disappear into the murky depths as I progressed, all the while she just sat there, laughing her head off.
Once I'd hauled her back to terra firma, the extent of her muddiness was clear to see, and she knew it too; 'Mummy? Do you think I'm the muddiest person in the world?' And do you know what? In that moment, I think she probably was.
As we headed back to the car up by the beach huts, the weight of the mud and how her clothes were clinging coldly against her, started to make the funny side just a little more difficult to see for her and she began to cry:
'Muuuuummmmy…I don't like it, everybody will look at me and think I'm a Mud Girl' (like it was a recognised thing!)
And just like the mud to her wellies, her hair, her jeans and her denim jacket – that name well and truly stuck.
Also, if anybody recalls seeing a grown woman, gliding around Asda in her socks around Easter 2018, that was me! My trainers were so far beyond saving, they had to be thrown in the bin. The only problem? They were the only shoes I had brought with me for the trip, and so a near-barefooted trip to Asda was necessary. Lesson learned, always pack more than one pair of shoes…
The next day my new shoes got a trip out to the beach at Berrow, S was excited to see a 'real life ship wreck' - as promised by D, and to be honest, so was I – unsurprisingly we don't have many shipwrecks in Doncaster. Parking the car up on the beach was also exciting, it felt like such a coup, even if S seemed overly worried by what might happen if the tide 'suddenly' came back in. Exploring the expanse of beach and climbing up into the sand dunes was a lovely way to spend a cloudy and blustery afternoon, even if keeping S away from the mud around the wreck was tricky – 'You don't want a repeat of yesterday, do you?' She just grinned back at me, the little devil.
Driving back to Weston afterwards, D detoured through Uphill, pointing out the Old Church of St. Nicholas up on its vantage point. 'We'll go up there when the weather's better, it's an amazing view', he said. I saw the climb it'd take from the street and wondered if it was as steep as it looked. I found out a few weeks later, yes – yes it is.
We thoroughly loved our minibreak in Weston and having made so many lovely memories in such a short time, made it all the more difficult to say goodbye. It was only the next day back at home and as I reported back to my Mum about the amazing time we'd both had, that the penny finally dropped:
'I think we should just do it Mum, I think we should move to Weston. I just think our lives would be so great down there'. As the words left my mouth the extent of what I'd just said hit me all at once. It'd be the biggest decision I'd have ever made in my life and the largest-scale plans I'd ever have had to execute. Moving two hundred miles, changing schools and jobs, finding somewhere to live, leaving behind all our family and friends… Maybe it was too soon? Maybe D would have uncertainties or objections? Maybe my Mum would too;
my Mum's response?
'Go for it'.